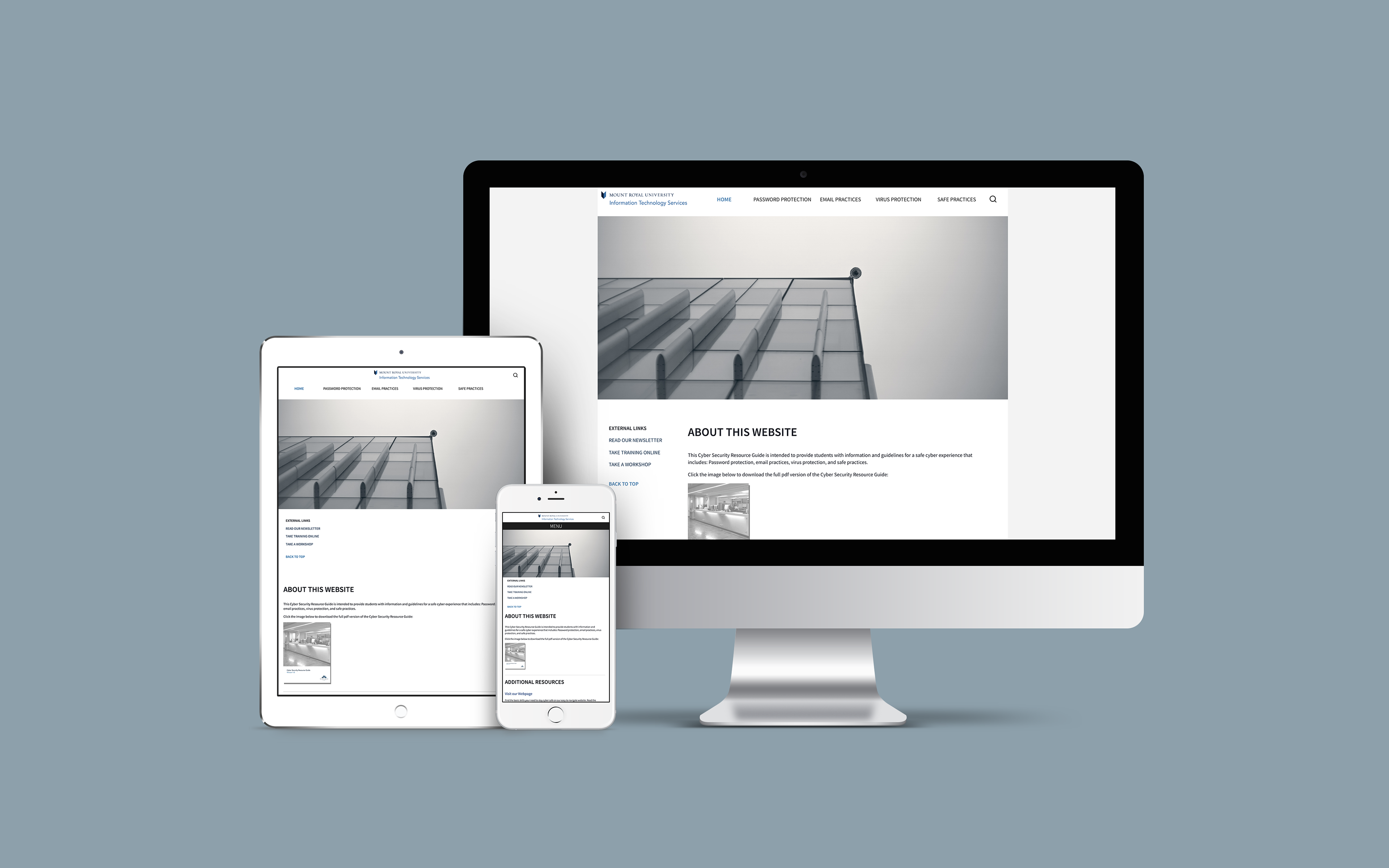 Goal
Develop a working website using the Information Technology Services (ITS) resource guide and supporting style guide to assist students at Mount Royal University to understand the nature of IT security threats and the steps involved to keep their digital information secure.
Project Statement
The website serves as an efficient and interactive resource that is easier to use than a physical copy of the Cyber Security Resource Guide. The interactive website can be used by students, facility, and staff of MRU to educate the users about Cyber threats and teach them how to keep their digital information secure. The website is developed following Robert Horn's four principles of chunking, labelling, relevance, and consistency; as well as the Gestalt Principles so that the website is organized efficiently for the user to obtain the information they are searching for.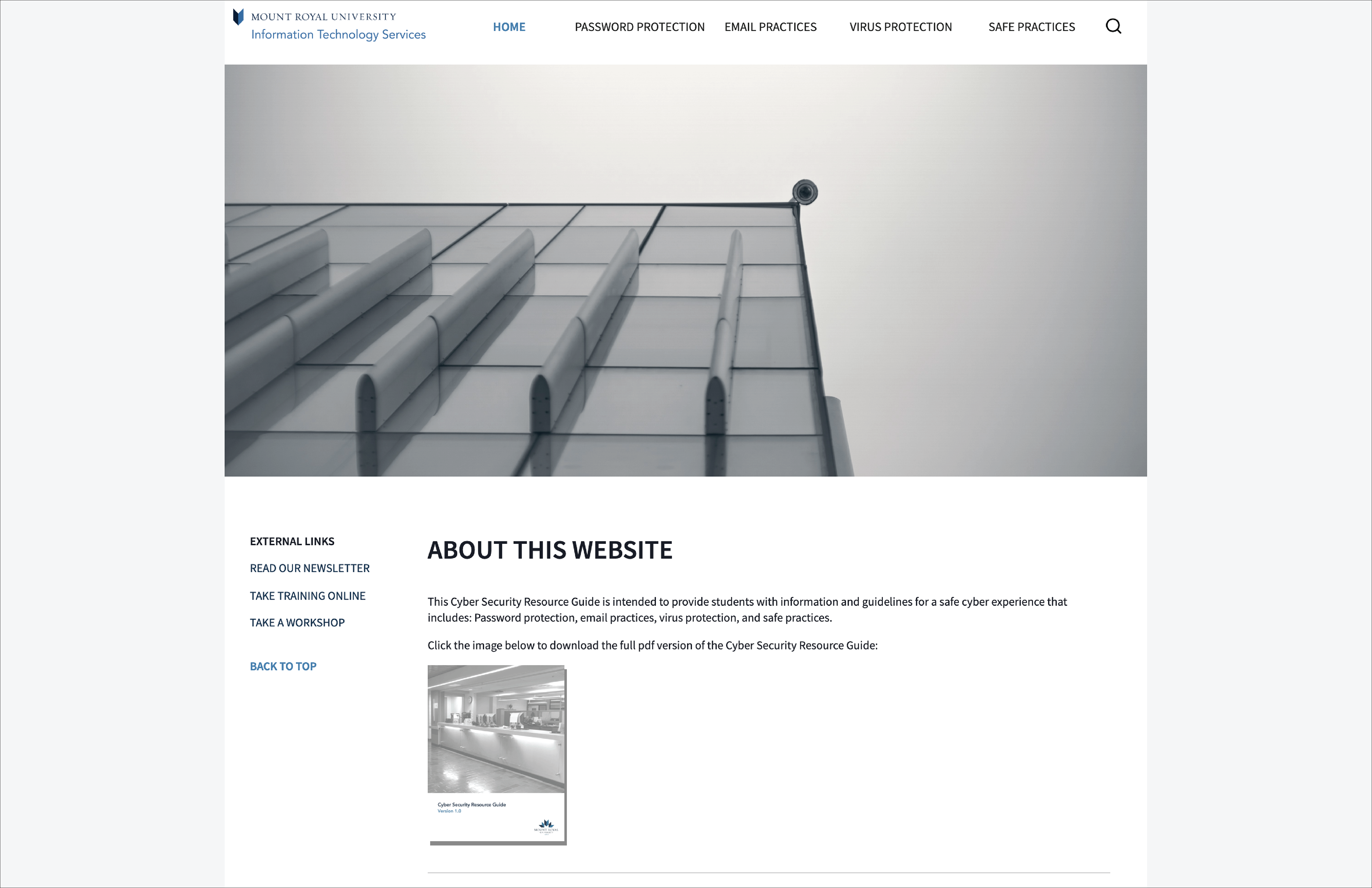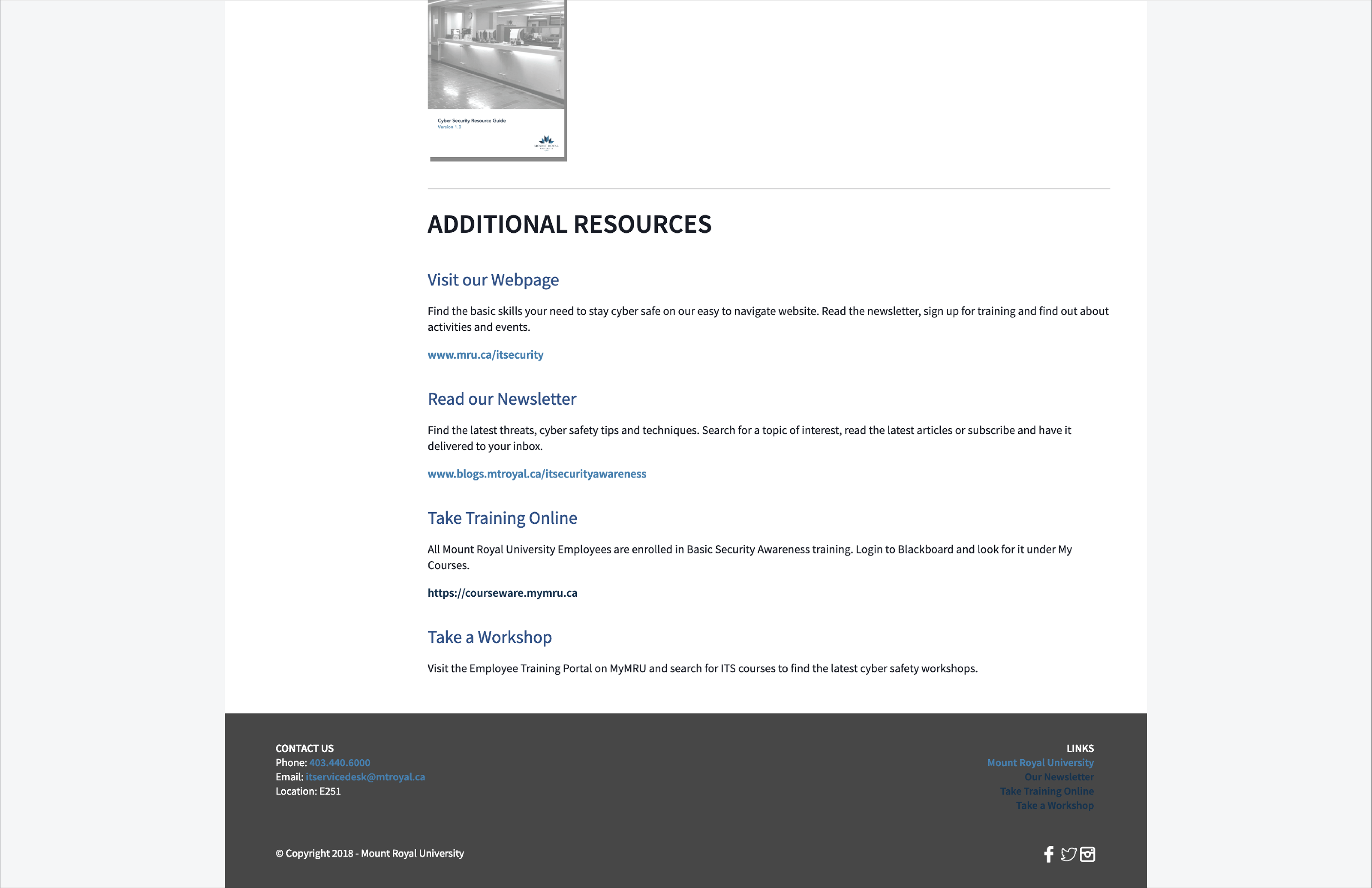 Desktop view featuring a global navigation, local navigation, and footer.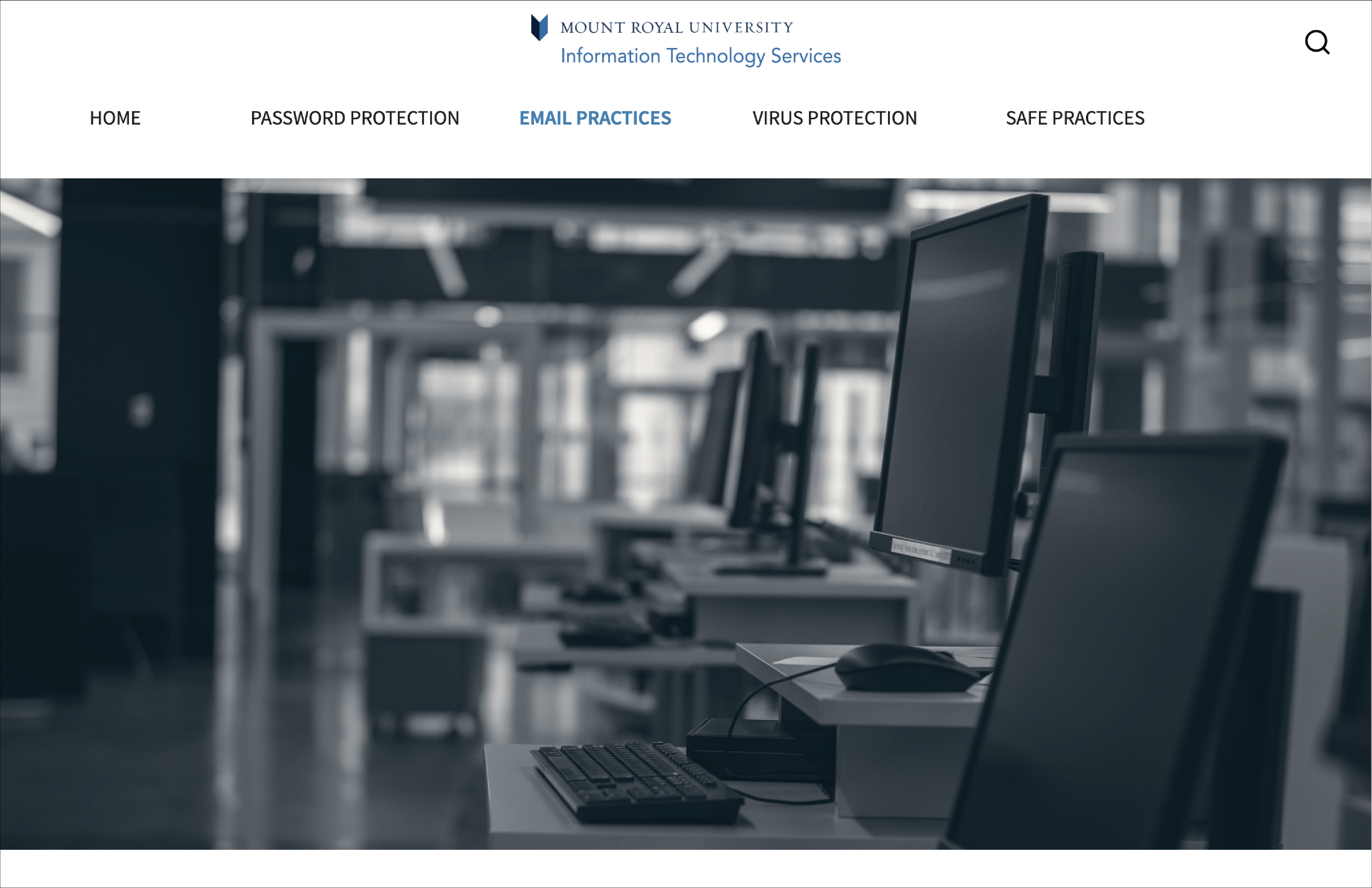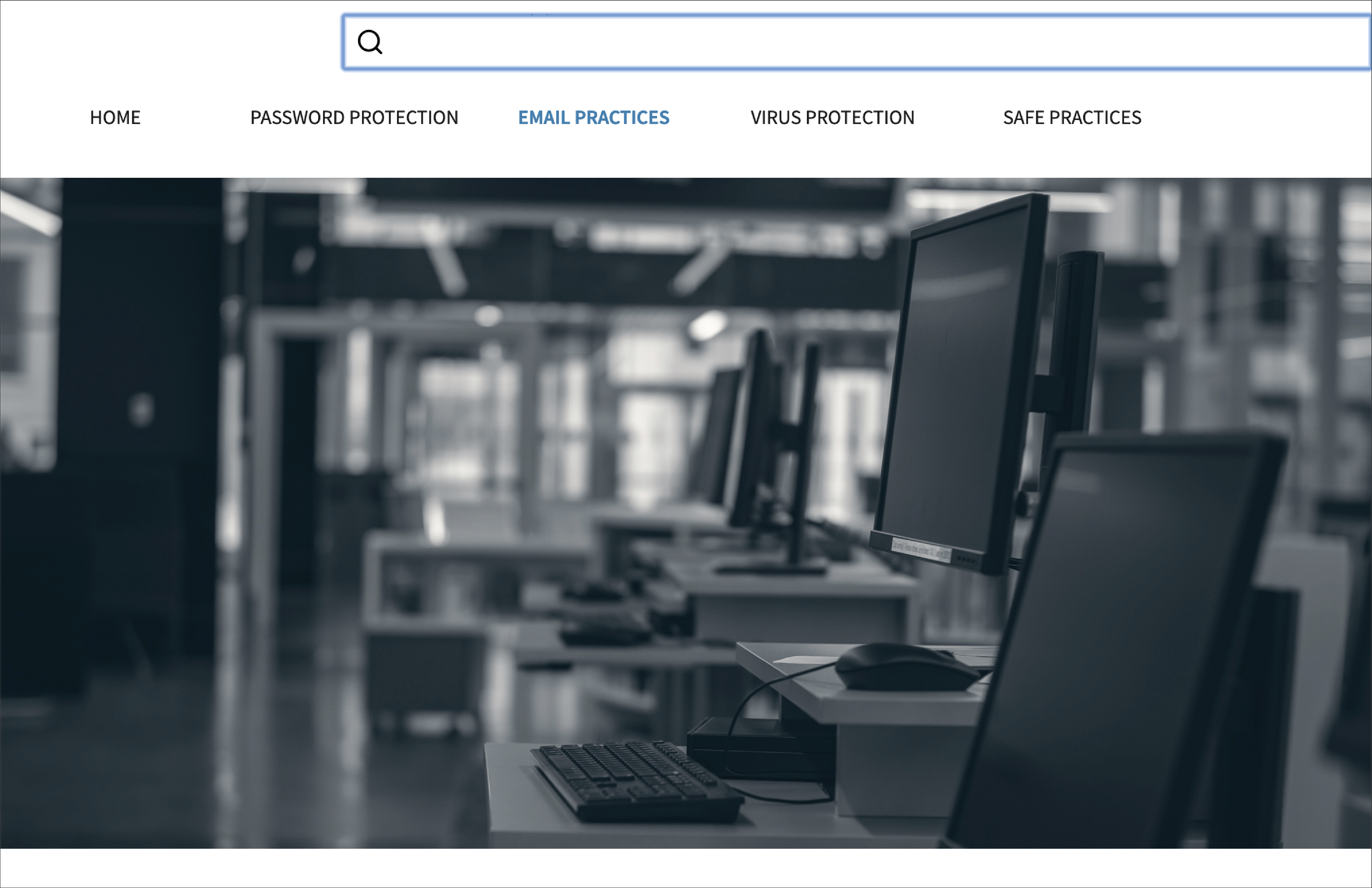 Tablet view featuring the expandable search bar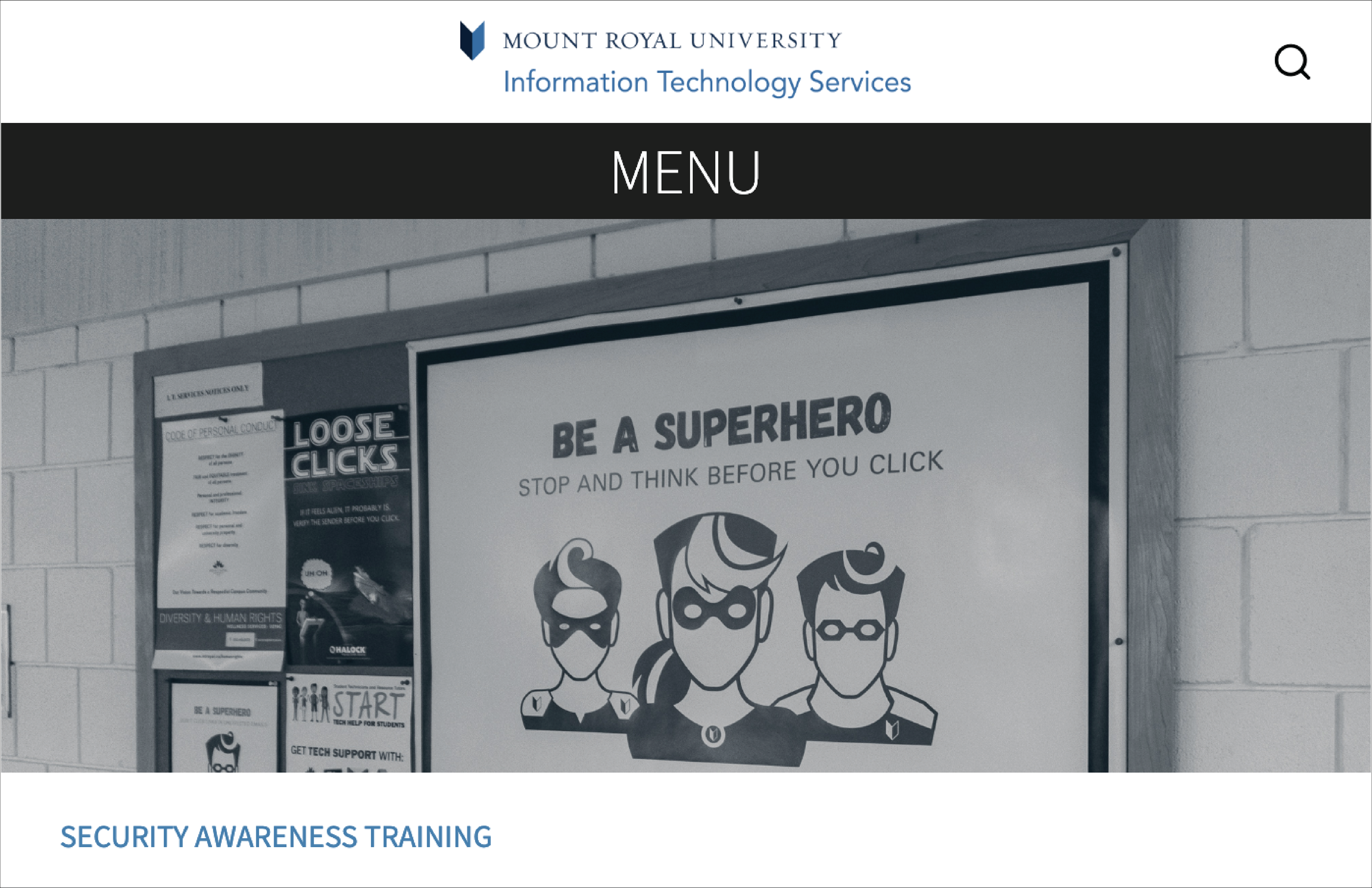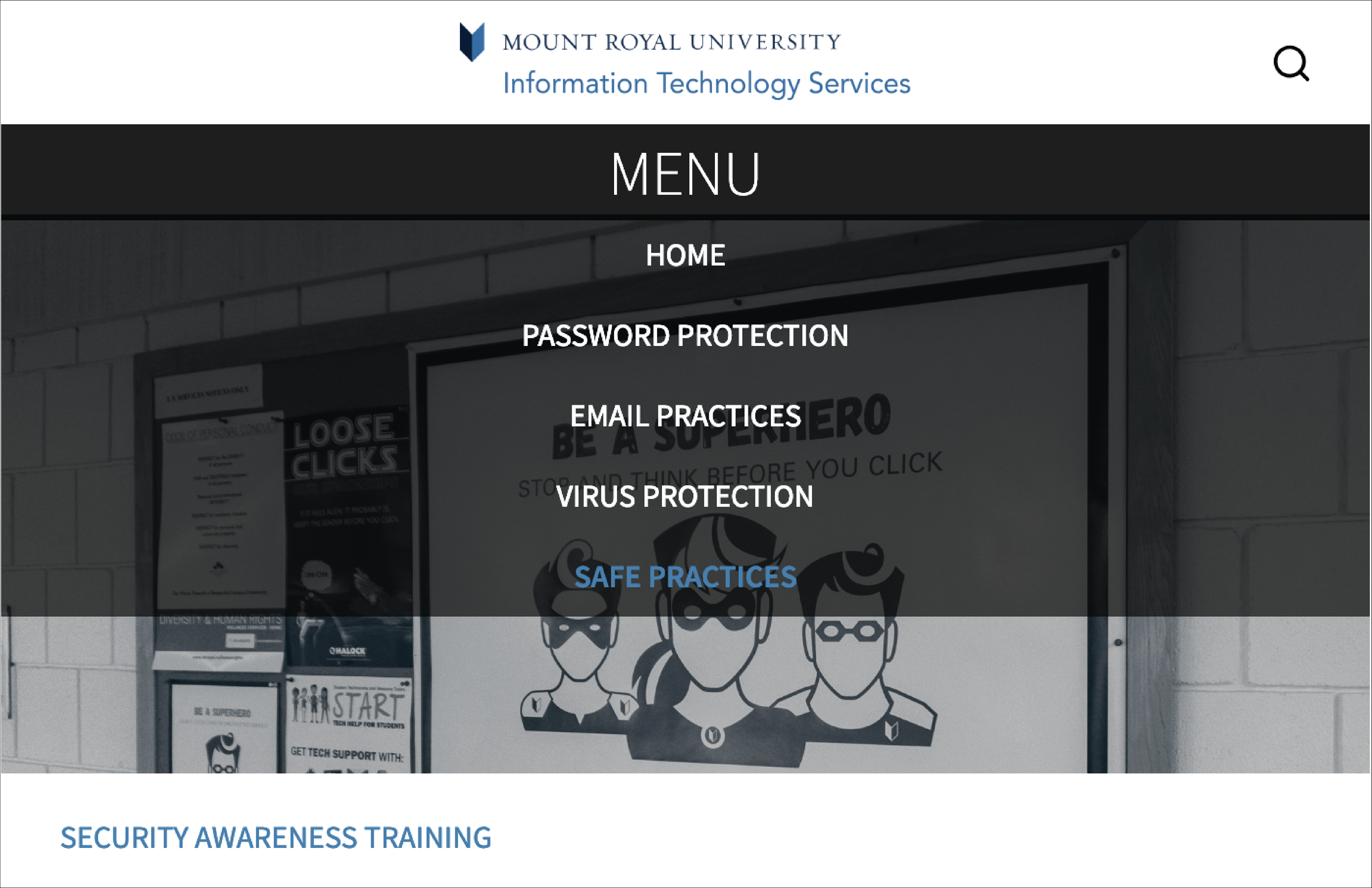 Mobile view featuring a responsive global navigation.