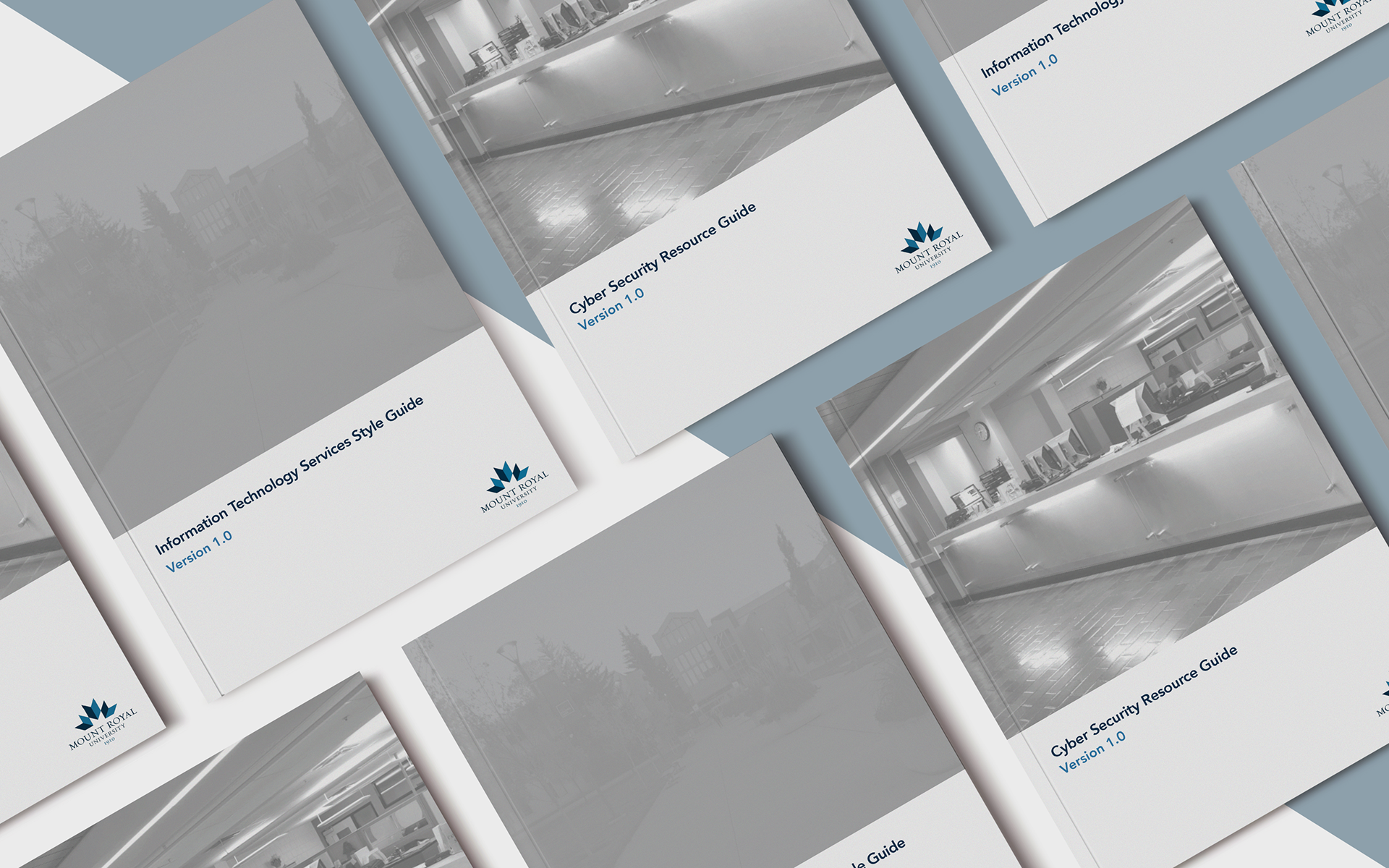 Goal
Develop a resource guide, supporting style guide and working website to assist students at Mount Royal University to understand the nature of IT security threats and the steps involved to keep their digital information secure.
Project Statement
The Information Technology Services Style Guide provides the fundamental practices of front material, writing conventions, design conventions and logistics. By following the specification, the users are able to produce and maintain consistent digital and print content. Sharing a universal manner of writing ensures consistency in all written materials. This Style Guide serves as a first reference for writing content for Mount Royal University's Information Technology department. It also includes some style guidelines specific to the University in general.
This Cyber Security Resource Guide is stylized based off the Information Technology Style Guide and follows all design and writing conventions of the guide. This document is intended to provide students with information and guidelines for a safe cyber experience that includes: Password protection, email practices, malware/virus protection, secure login credentials, and safe practices and behaviours.