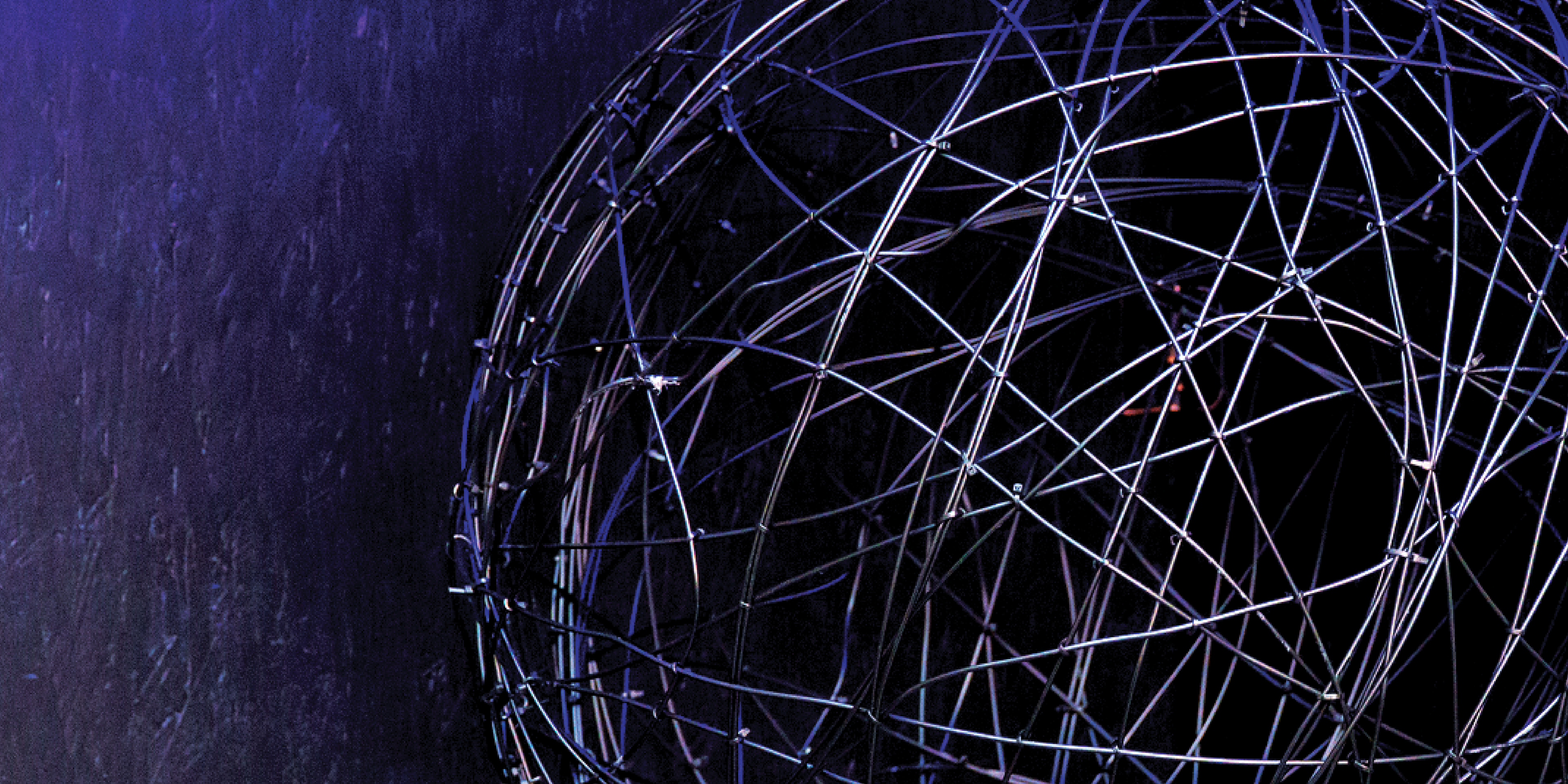 National Colleges Health Assessment (NCHA/Healthy Campus) at Mount Royal University took a survey between February and March in 2019, and had asked third year Information Design students to develop a physical method of continued data gathering based off the initial results gathered. The students were formed into small groups to devise, plan, and execute on gathering and displaying the data with creative community (MRU campus) engagement, and statistical data interpretation.
With an assigned and pre-rendered question formulation starting with "How might we...", the 'Stress and Relationships Group', had appended, "...identify where students take their stress?" Through this deliberately contemplated phrasing, it was inferred that students are sharing their stress with someone within their social environment, therefore someone (or something) connected through their related support network(s).
In collaboration with Kirk Eberle, Chase Schrader, and Giselle Nowlan
Once assigned to a group, we collectively amassed a bunch of ideas as to where we were going to go with the assignment of 'Stress & Relationships'. As a group, this was a great opportunity to throw up any ideas we have come up with during the brainstorming stage, and 'chuck them on the wall'.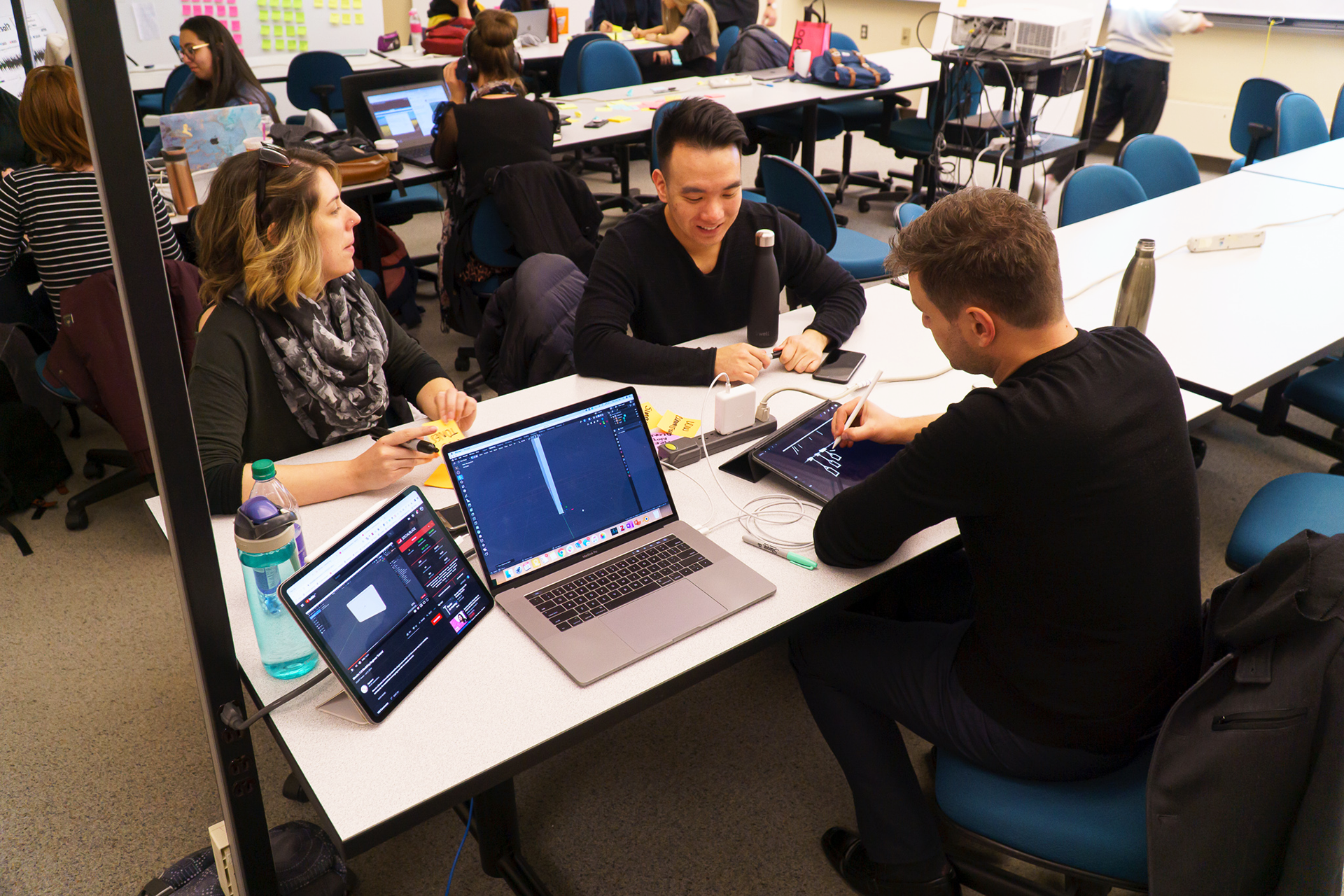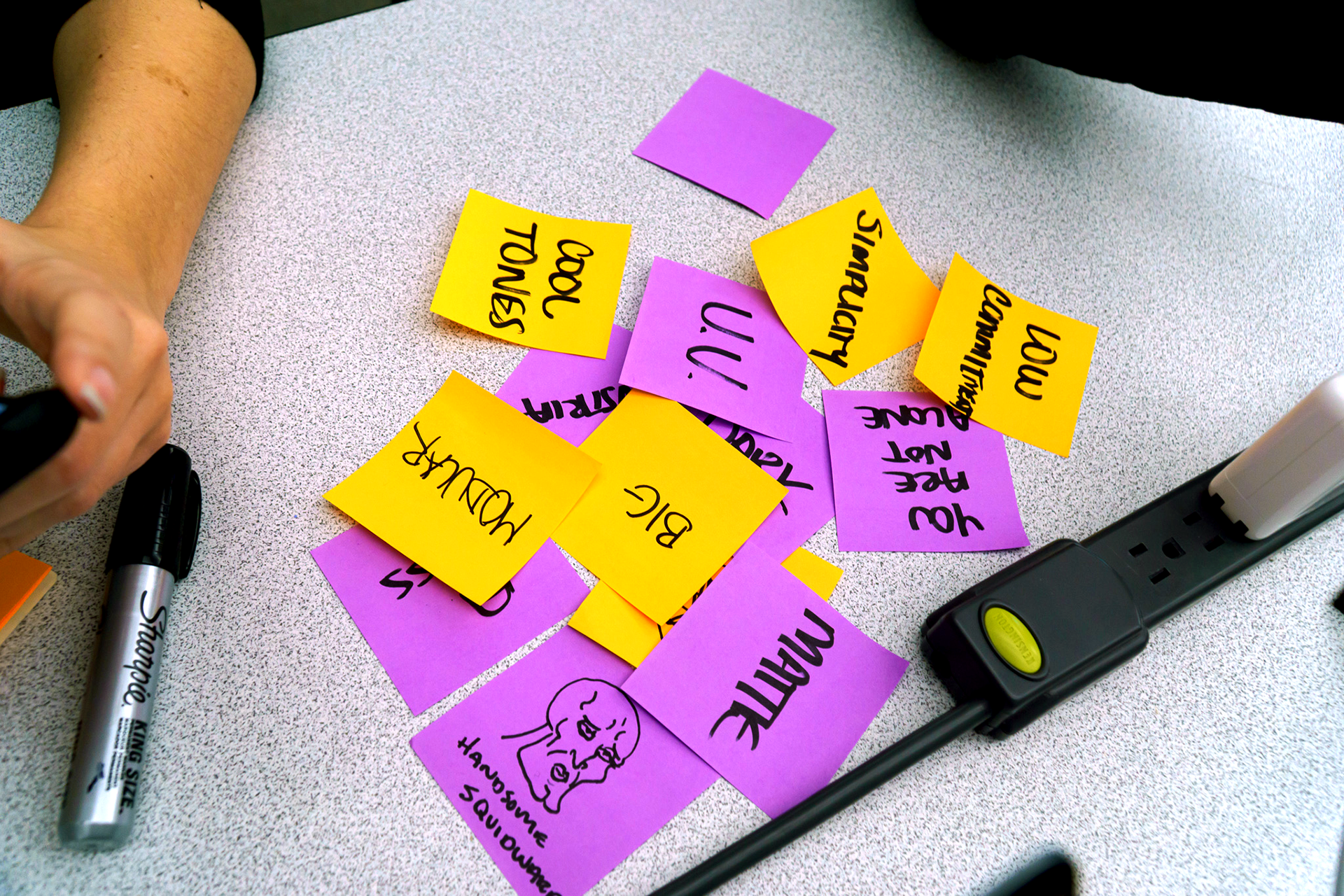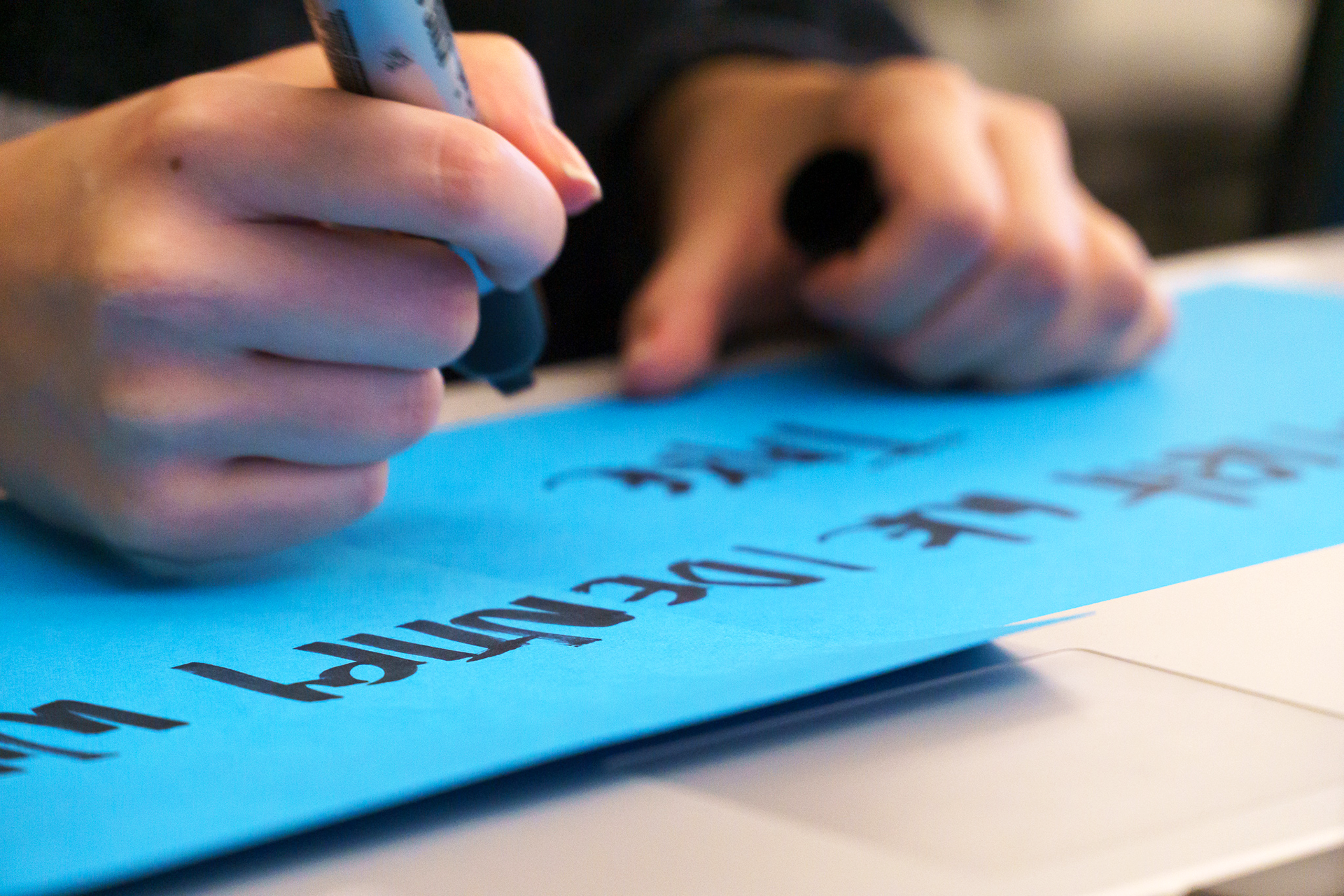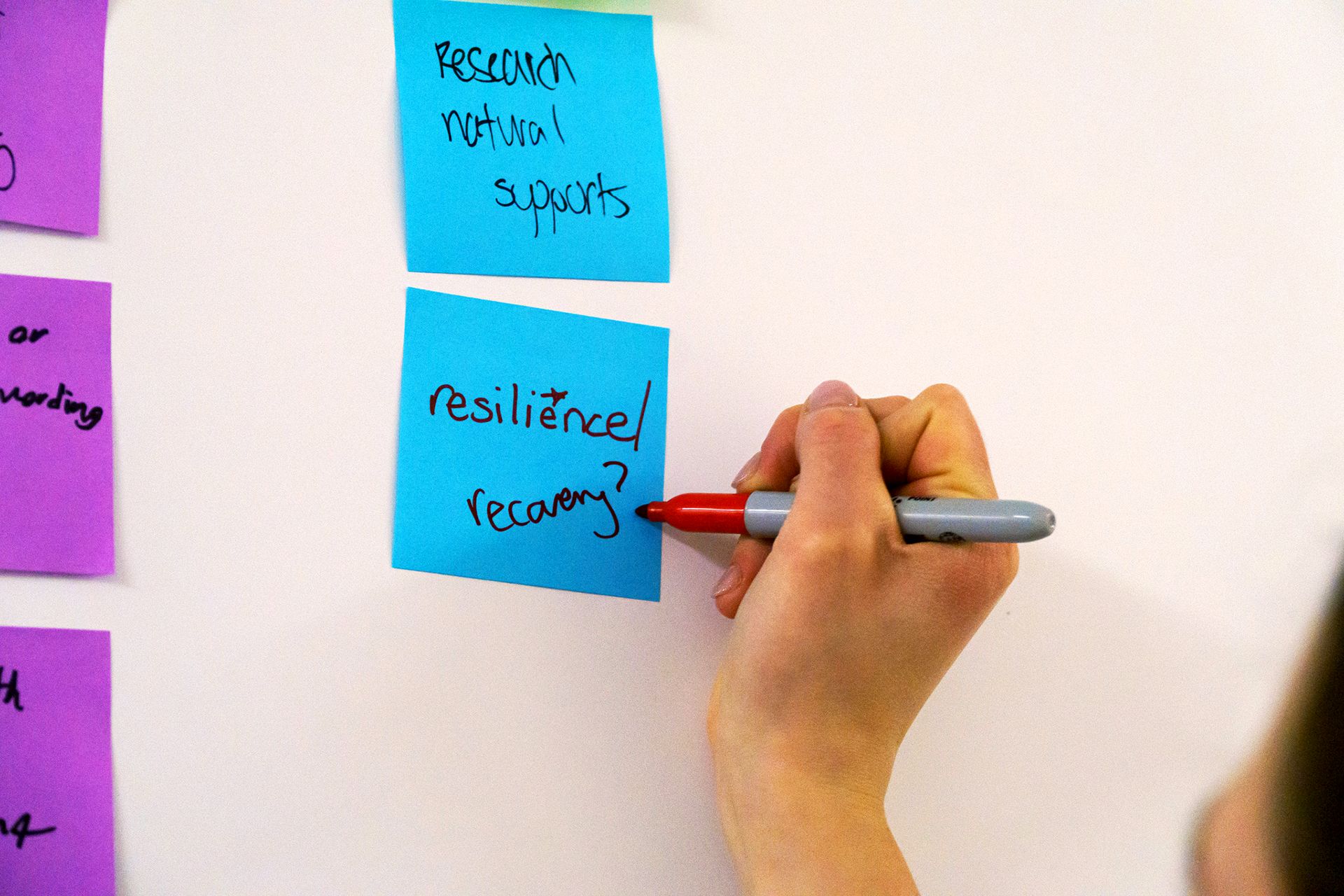 We presented our preliminary concept to the initial data presenters, the National Colleges Health Assessment (NCHA/Healthy Campus), and received amazing feedback as to where we should steer our concept, verbiage to be sensitive about, and how exactly this information could be archived for their analysis and record keeping.

It was determined rather early on that this concept required a dark tone with regards to mood. Stress can be a negative or dark time, so most of the sketching was generated on a black background. Taking inspirations from precedence's, we knew this was going to require a means to walk up and interact with the exhibit, so folds of large boards were key to most idealizations, and ultimately, the end product. We discussed ideas of string or wire to make the exhibit look stressful. The stress ball made the most sense in the end.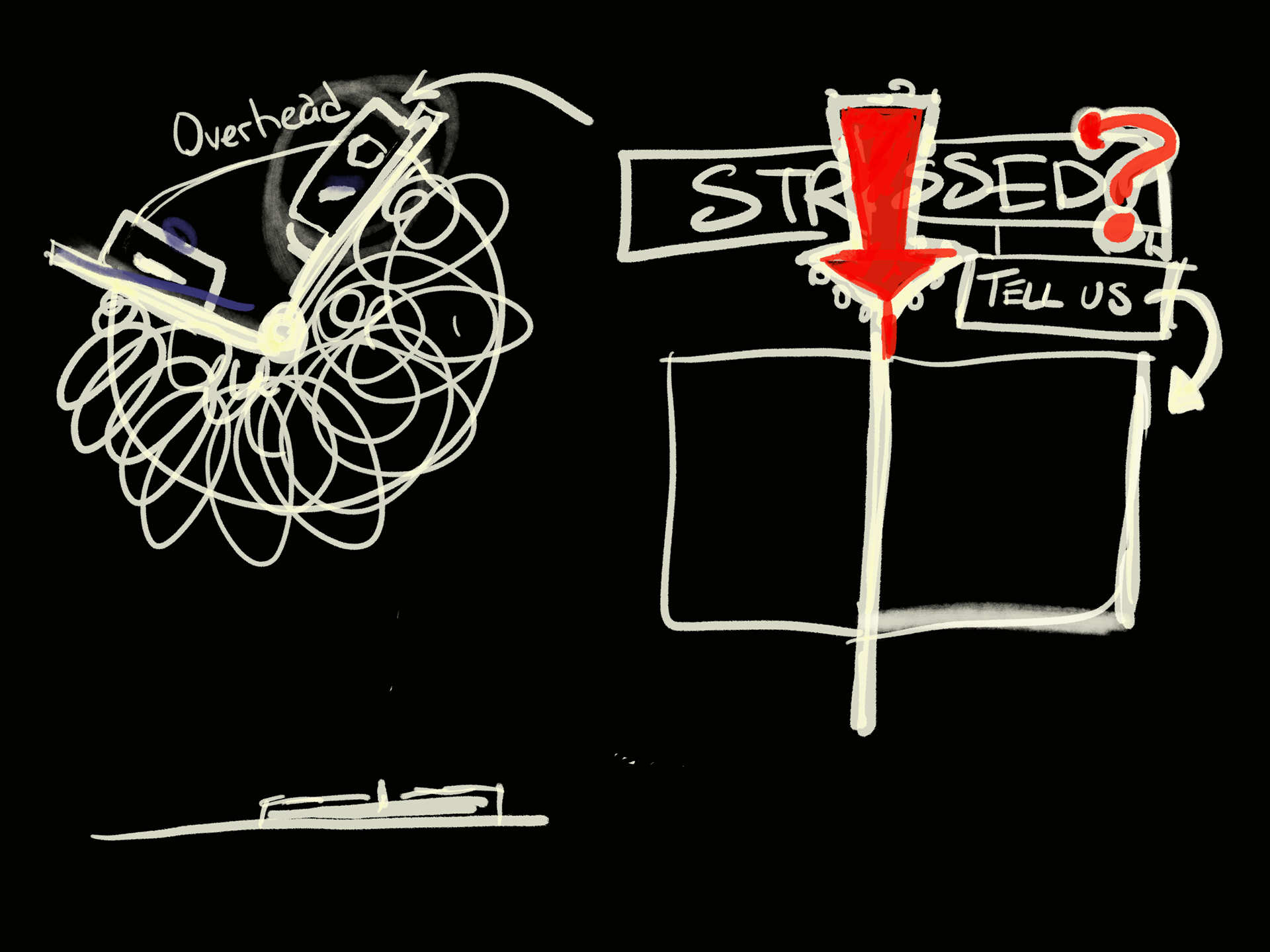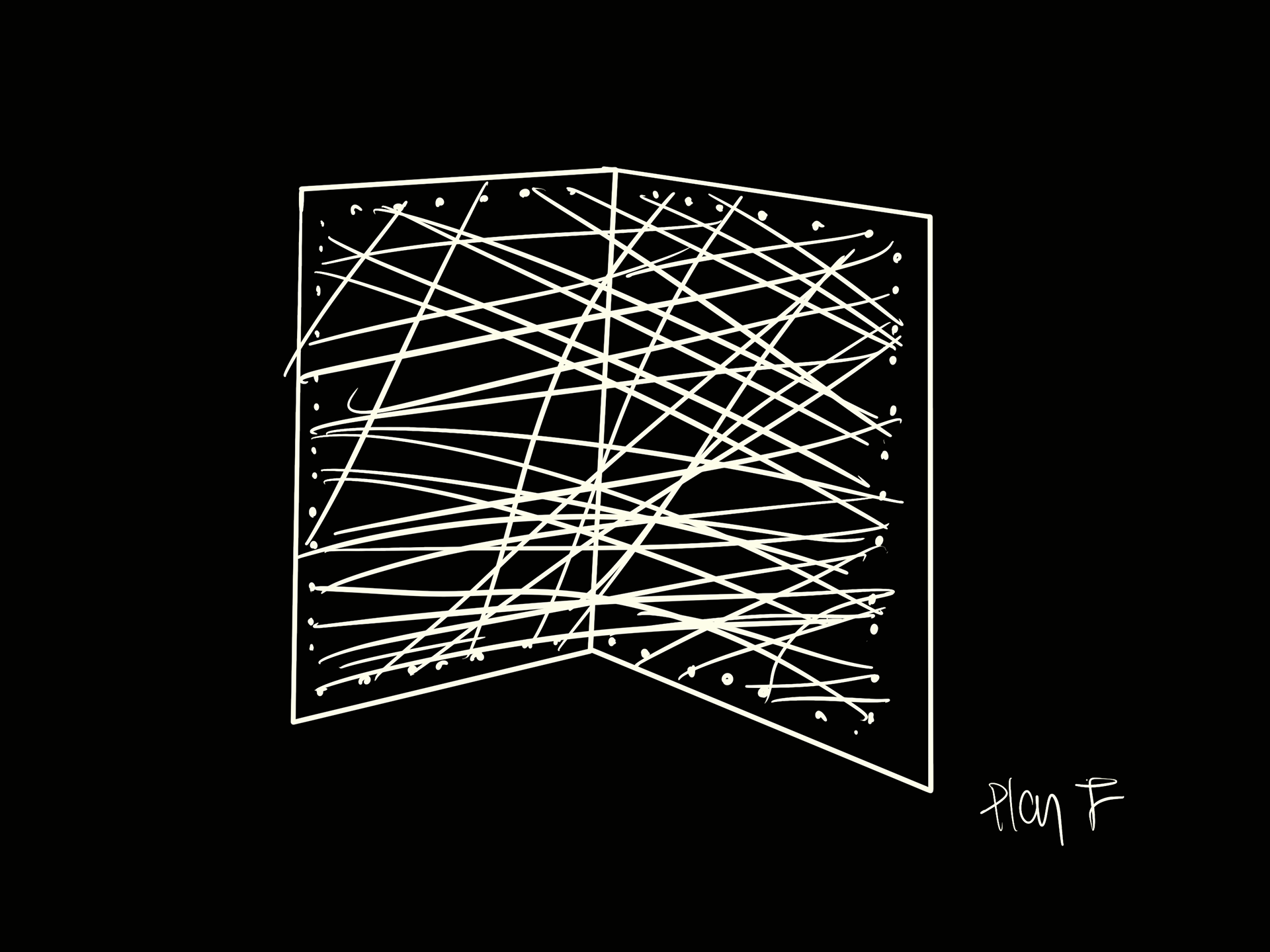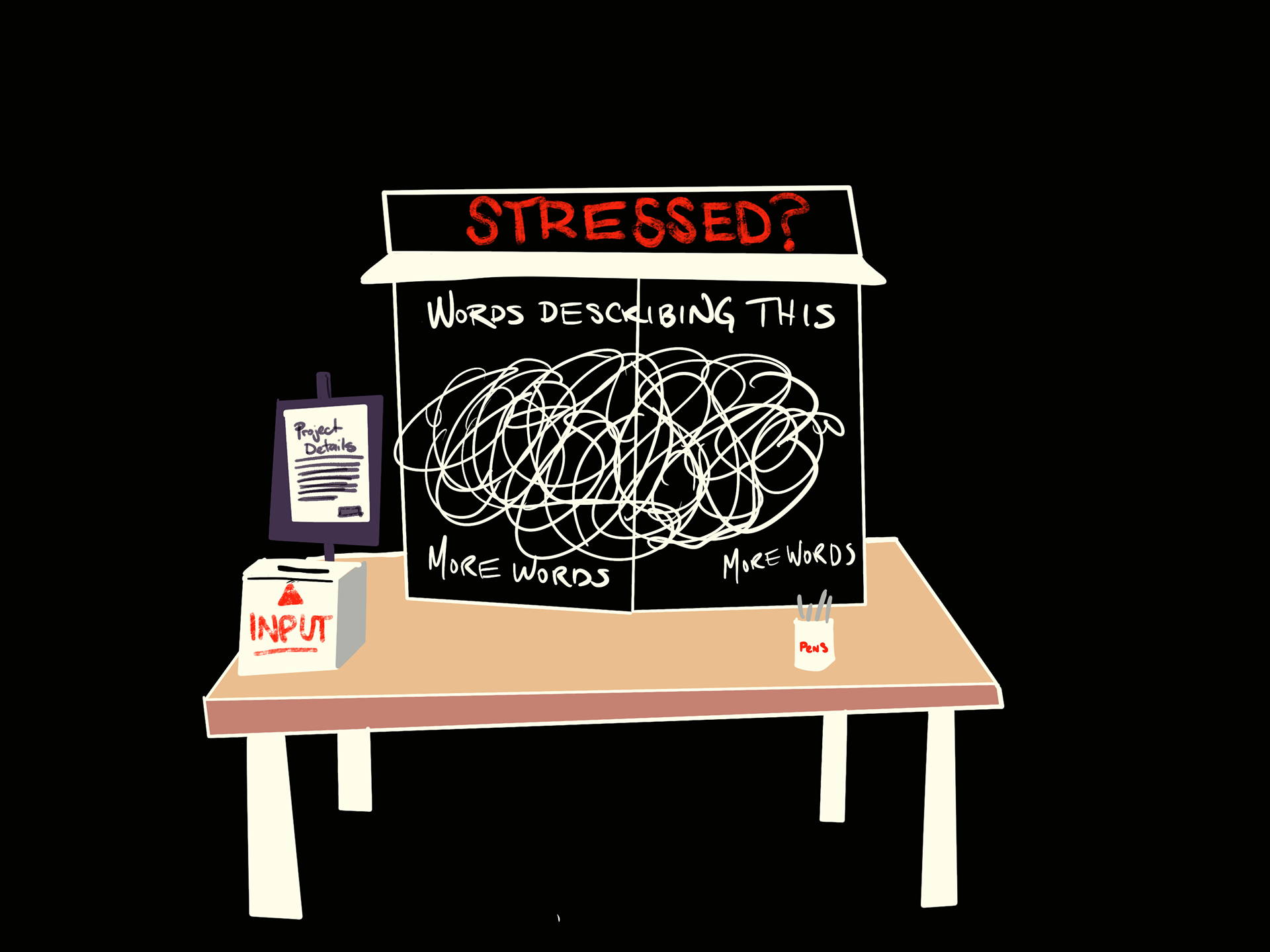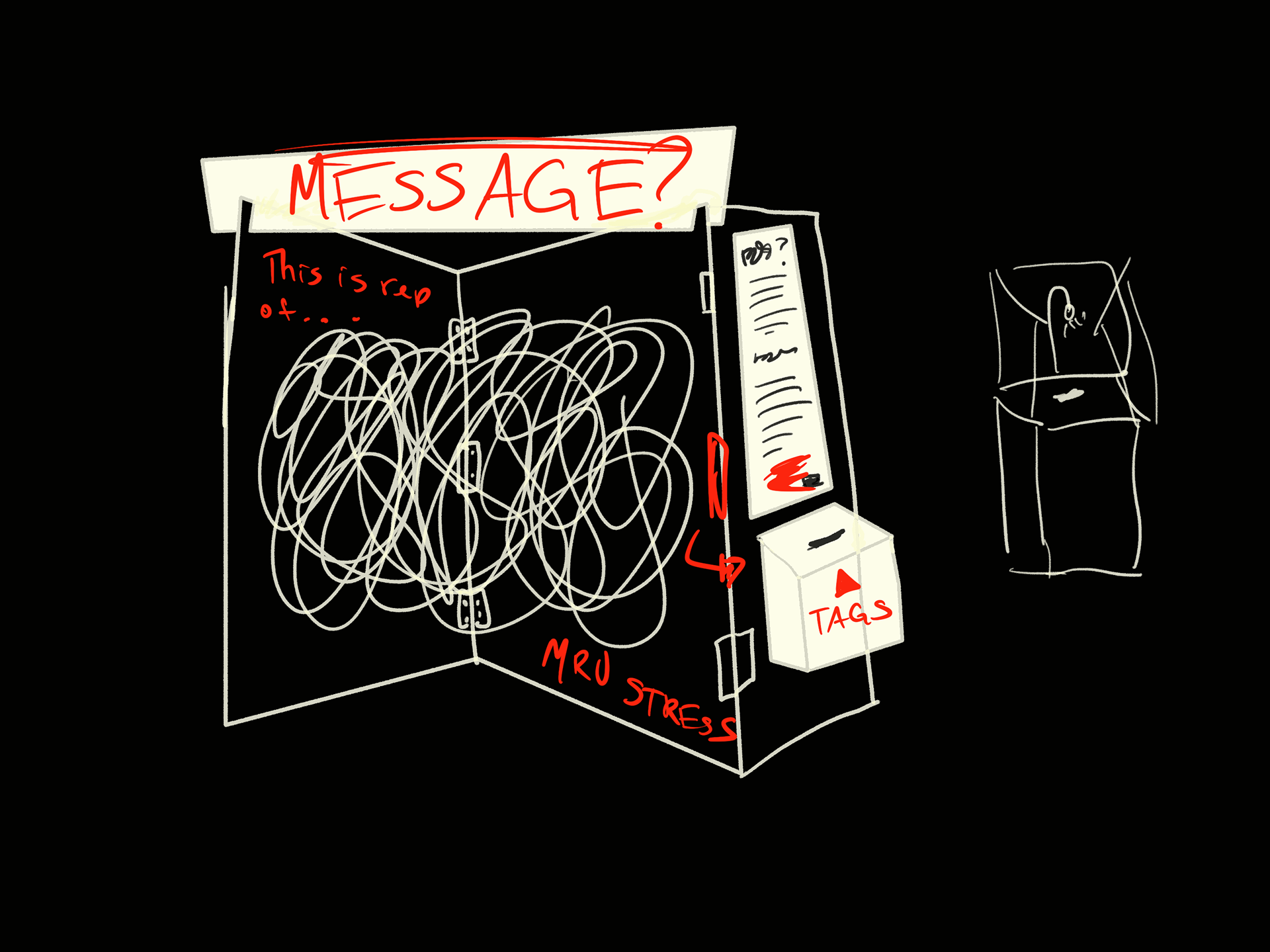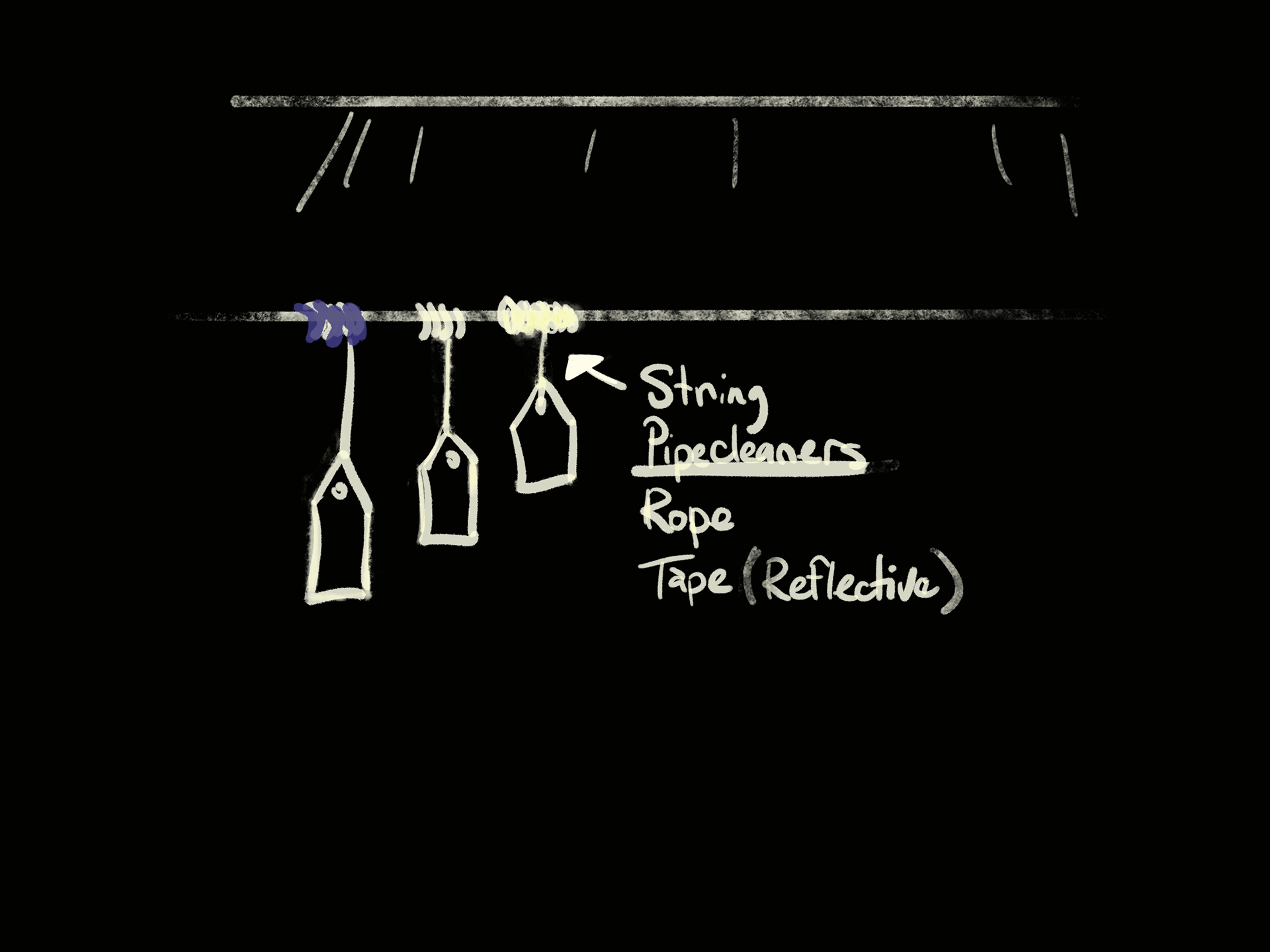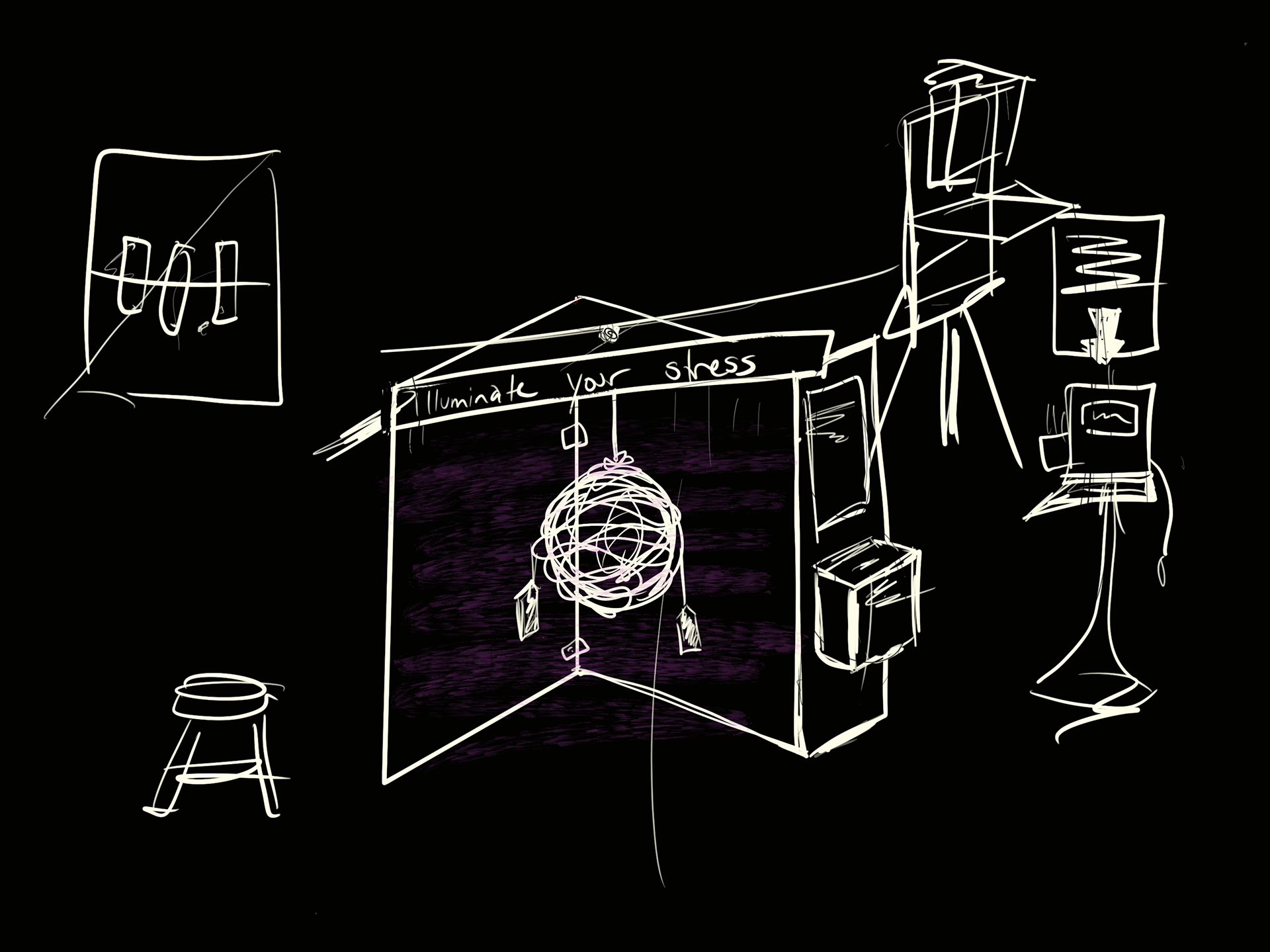 We underwent the process of higher fidelity concept development before we started to conclude on a list of items that would need to be purchased for the build
of the actual exhibit. 3D models were created so that we could all finalize and/or adjust concepts that sounded good on paper, but weren't necessarily feasible in the end product. It was determined that tacking the ball to the wall was just not going to work (or be requisite mobile), and a means to hang the ball from above was deemed necessary.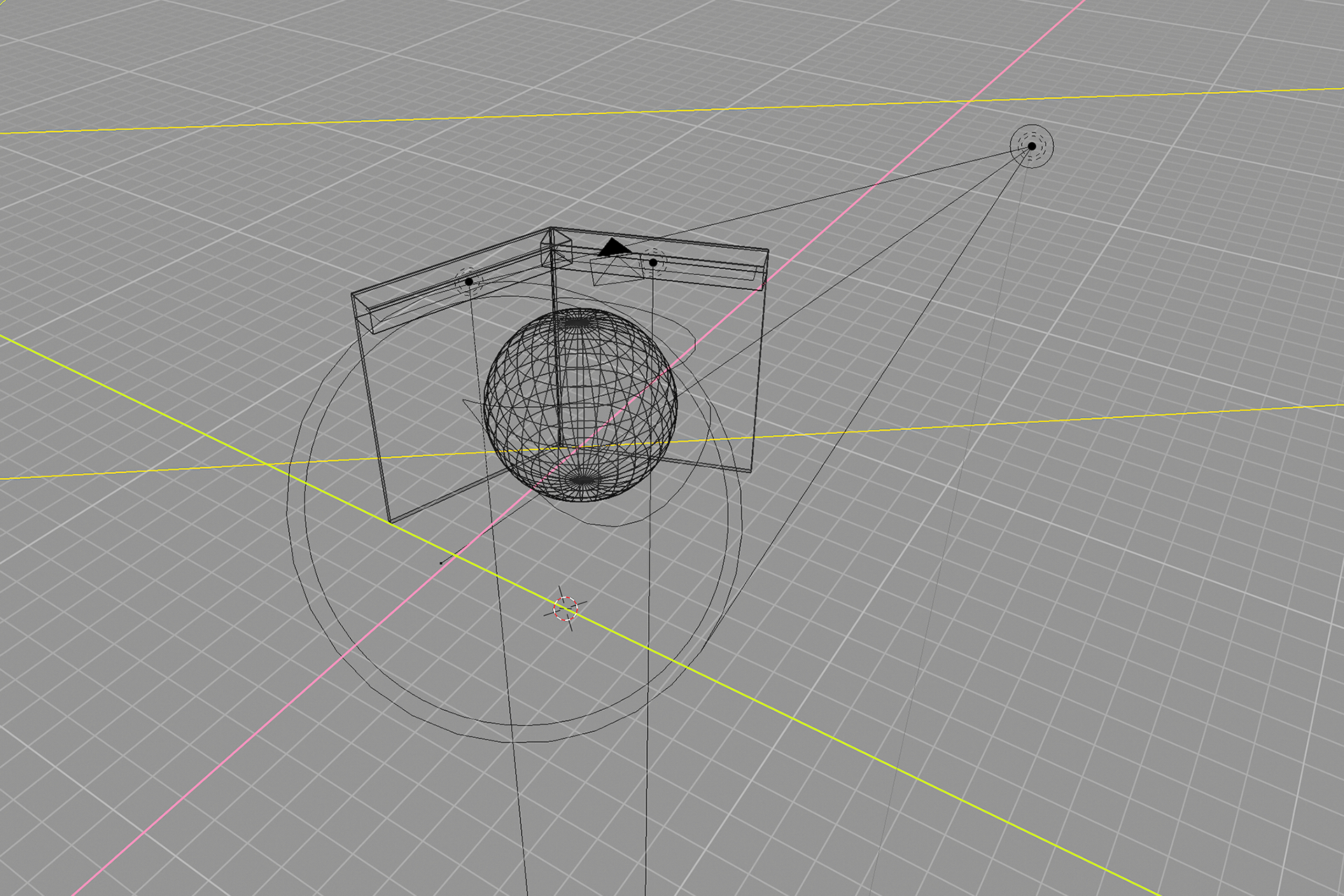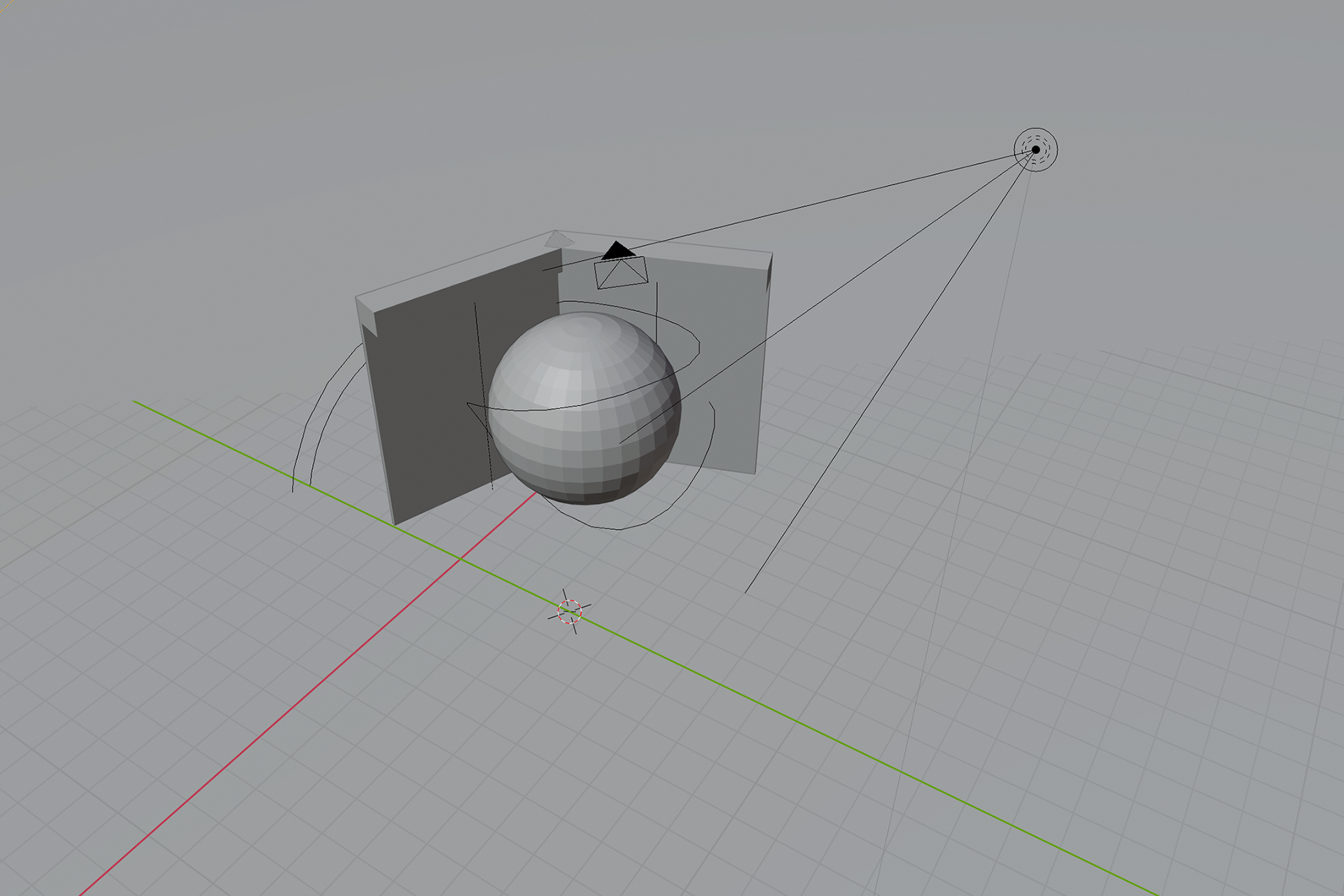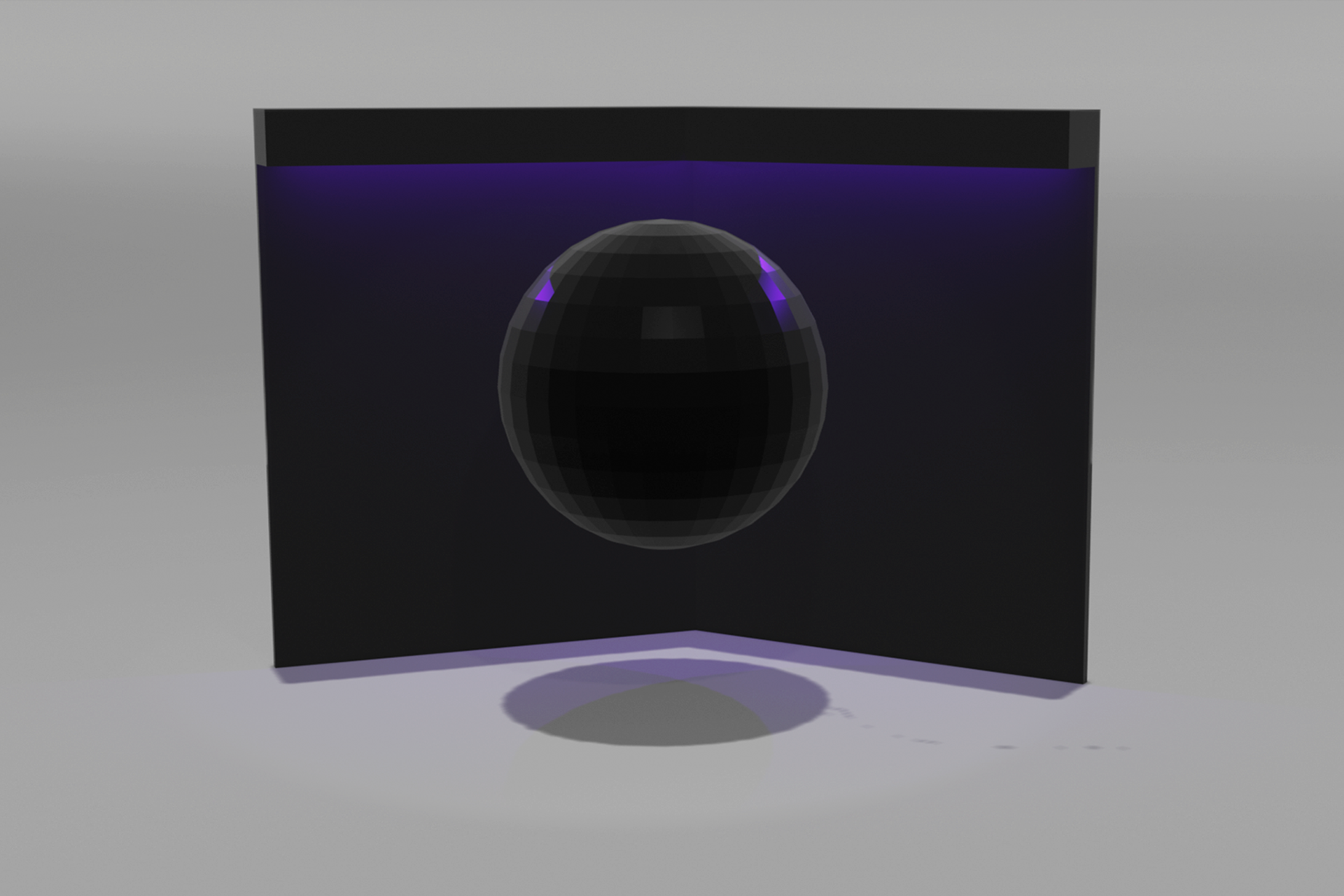 With an agreed upon plan of action, off we went as a group to purchase materials, than begin construction of our masterpiece! A few wooden boards, a gallon of black paint, 400 meters of wire, and a string of LED black lights were the key materials used for this construction. Total build time was a over the stretch of 6 working days in a garage, for an approximate combined total of 30 hours to complete.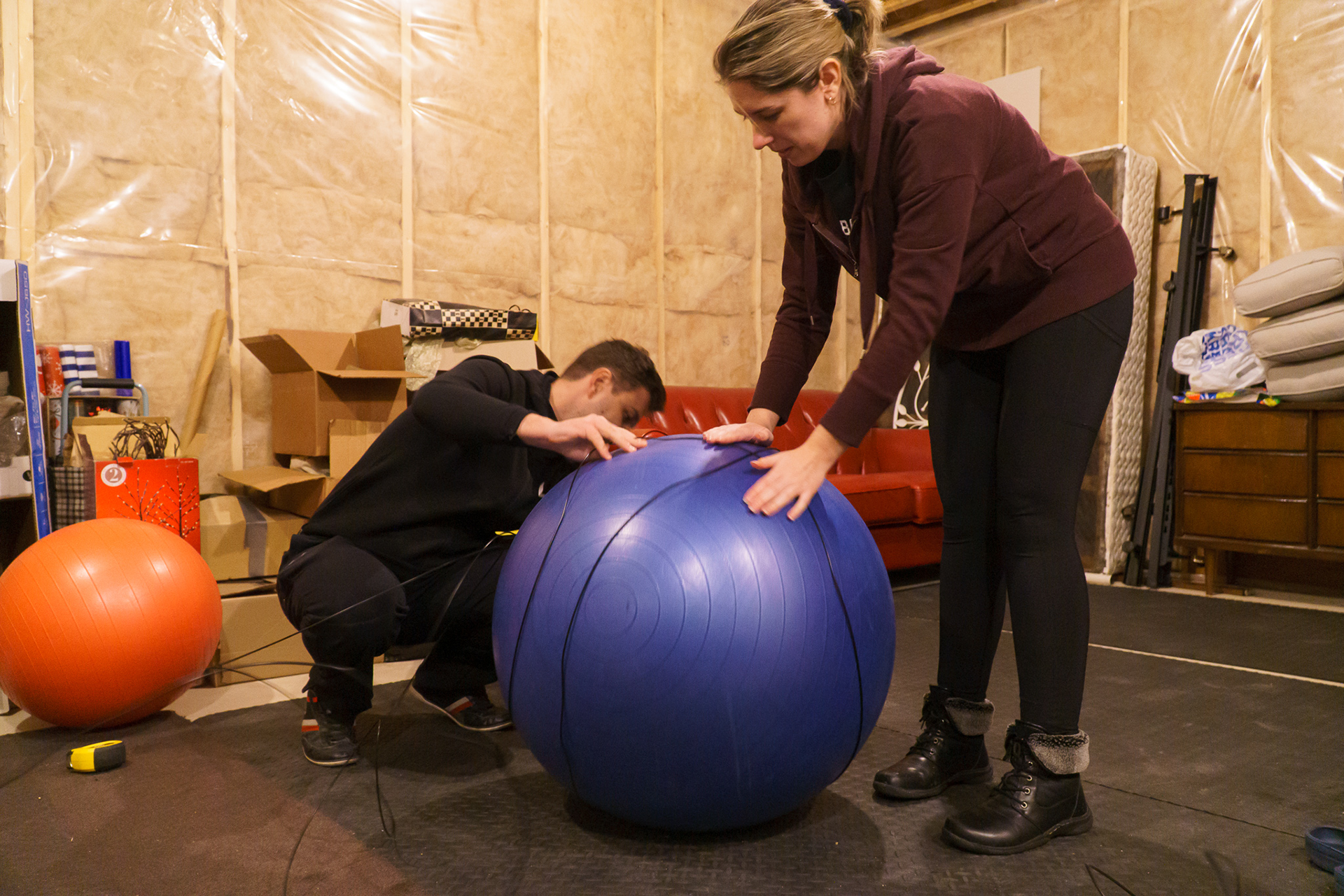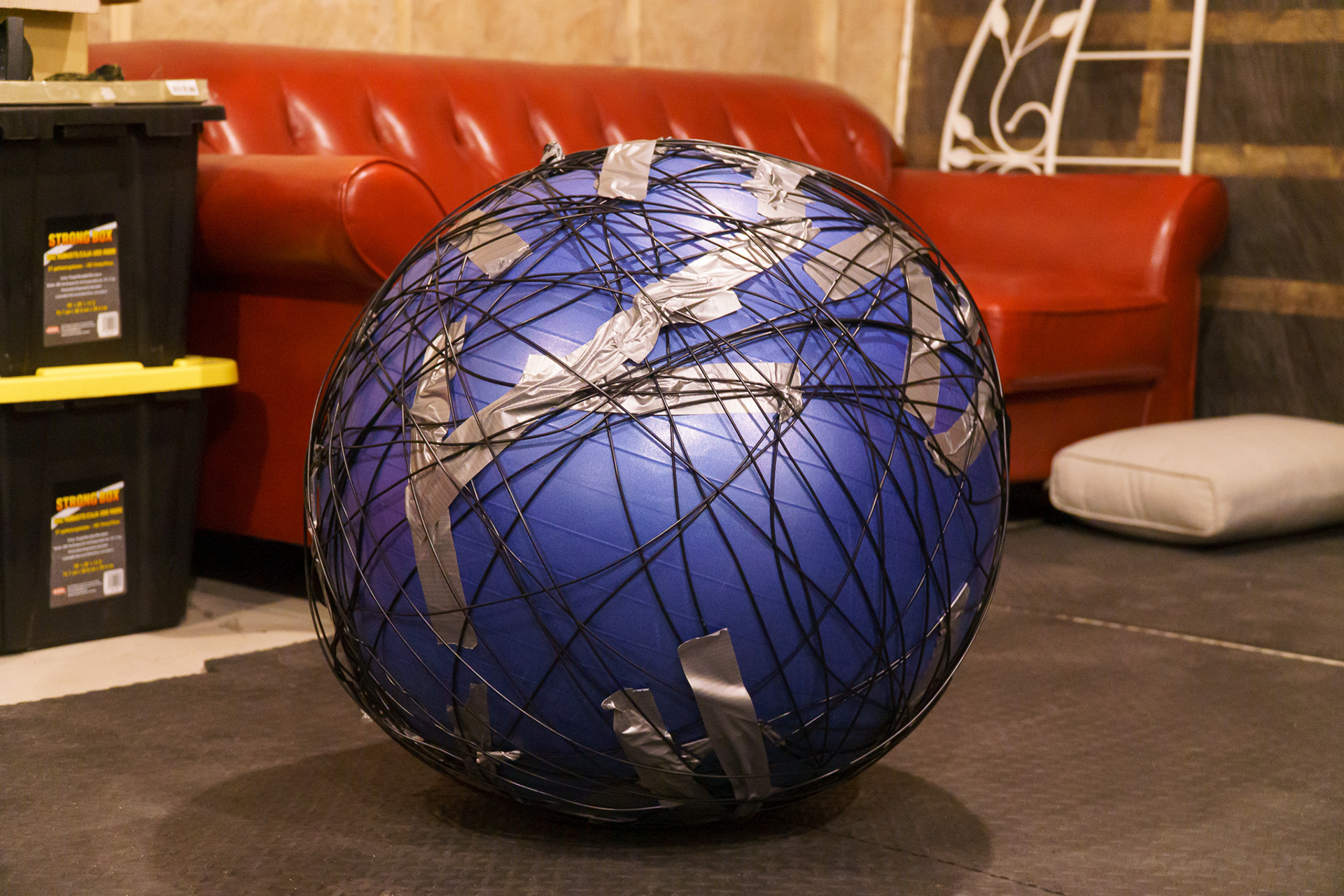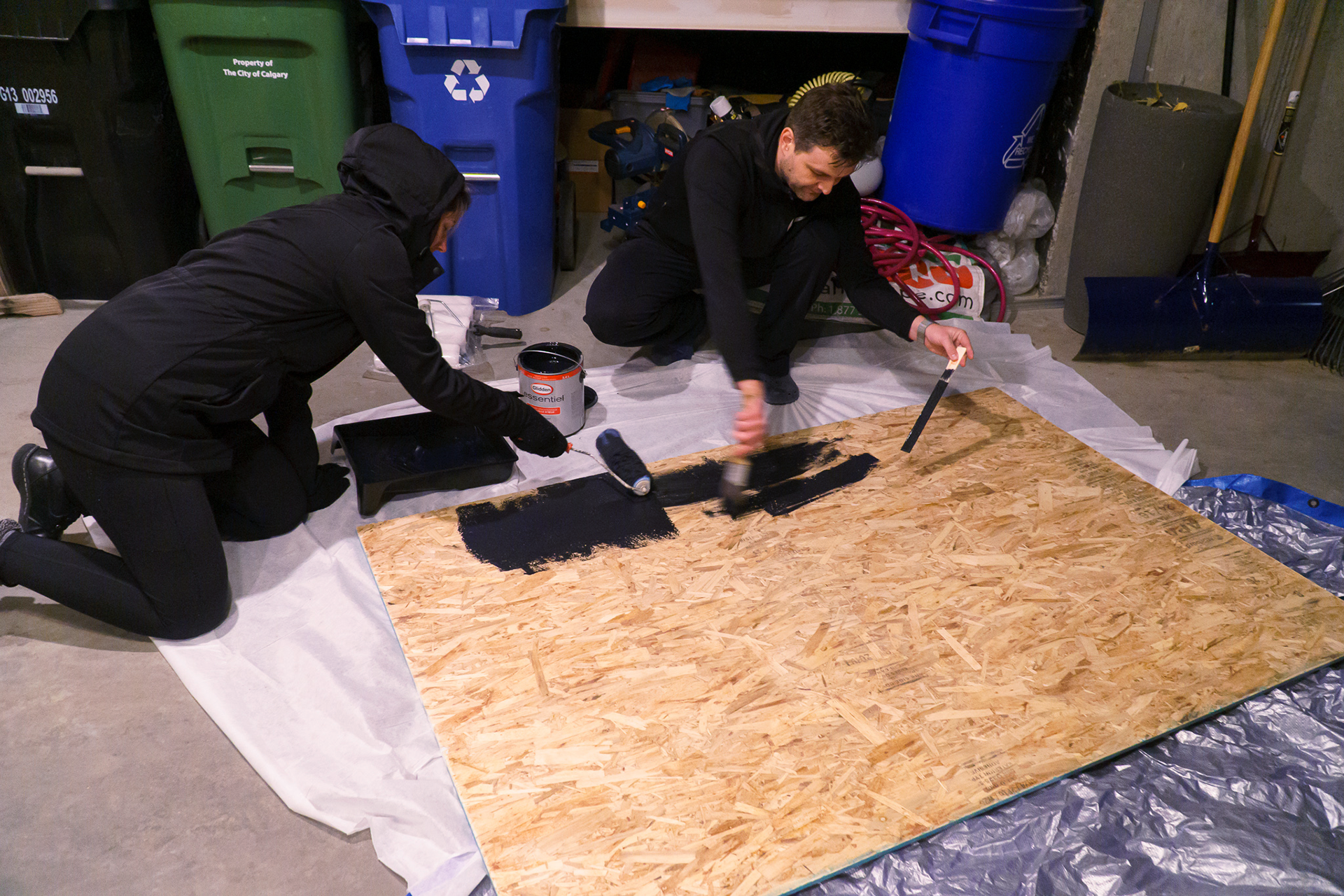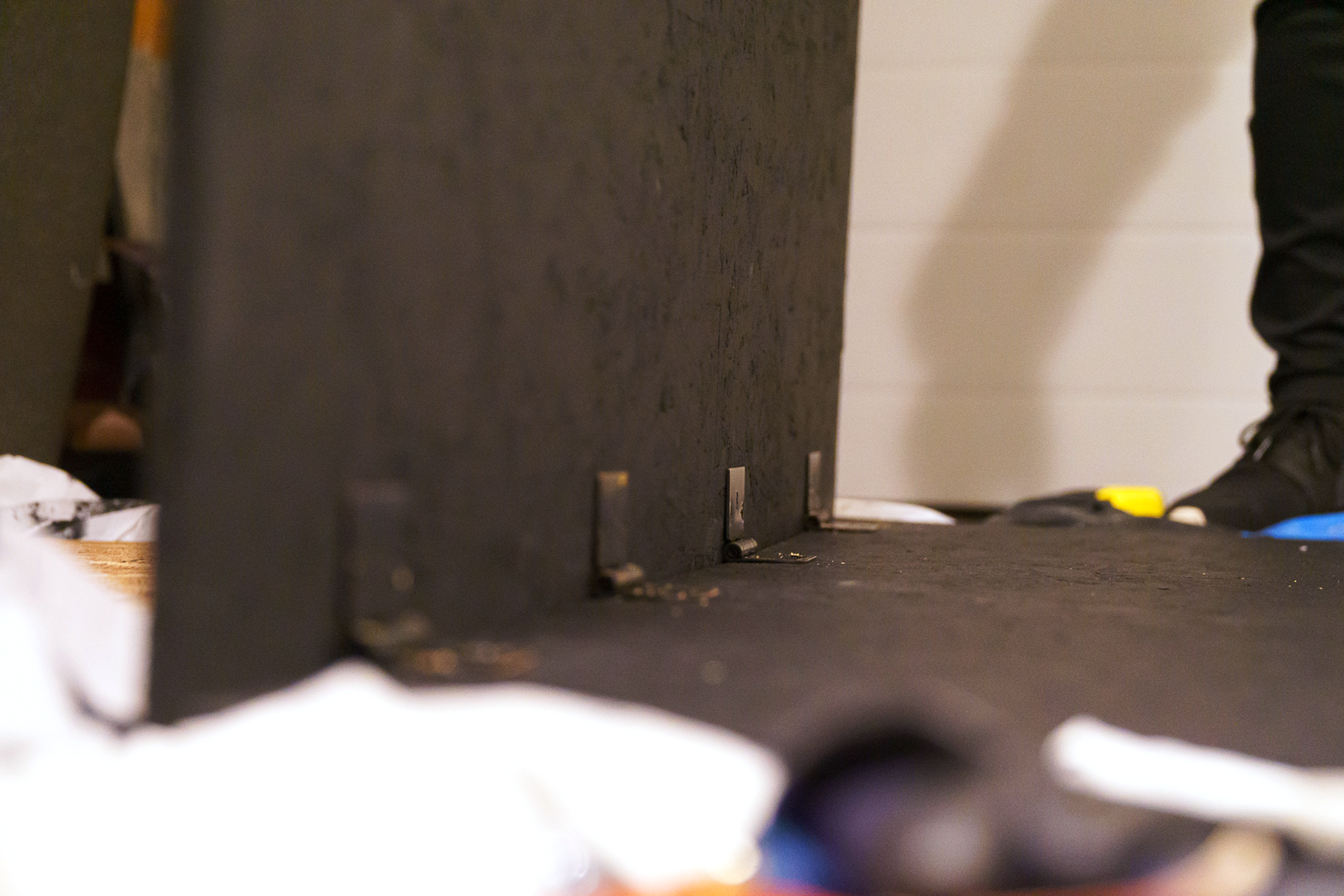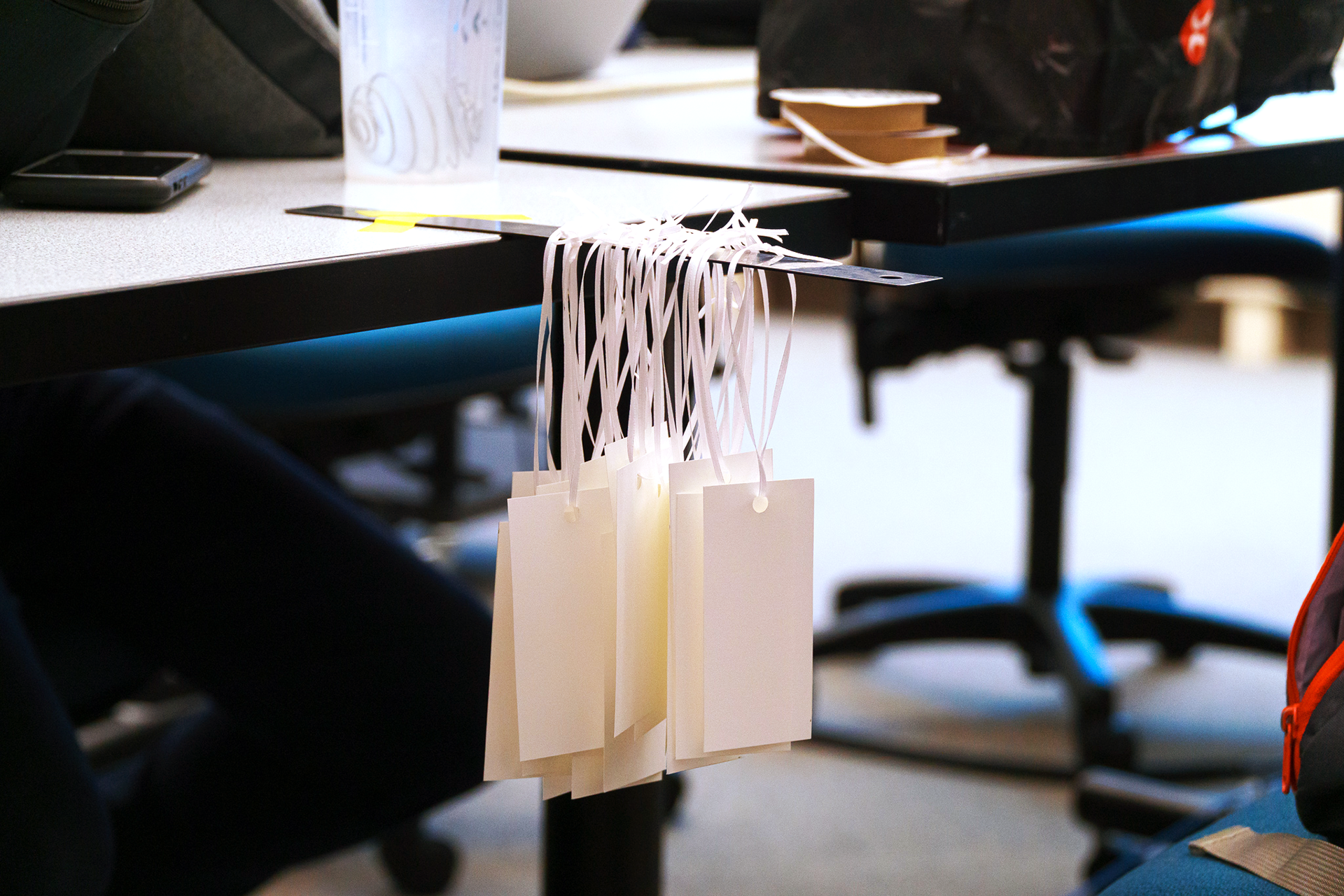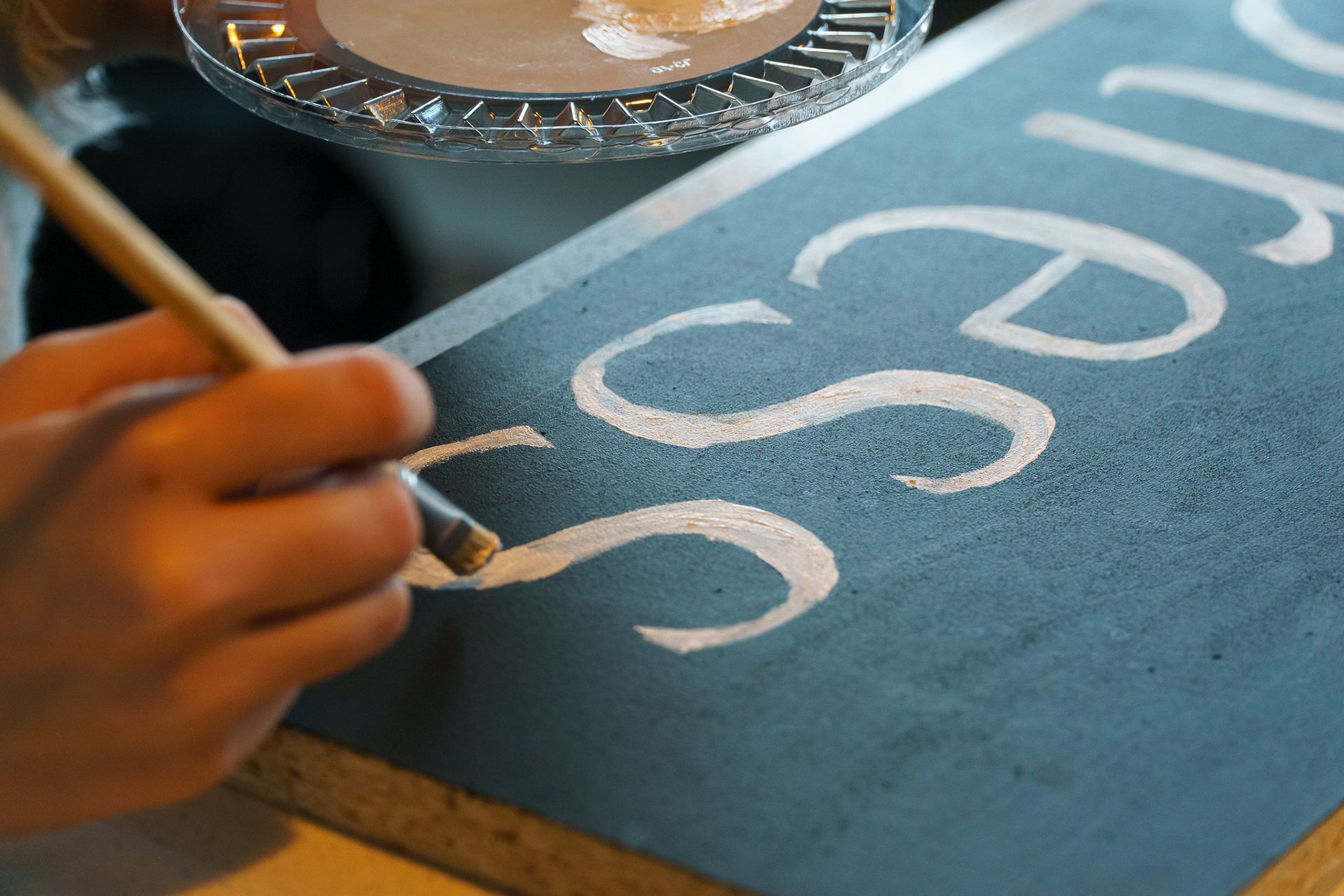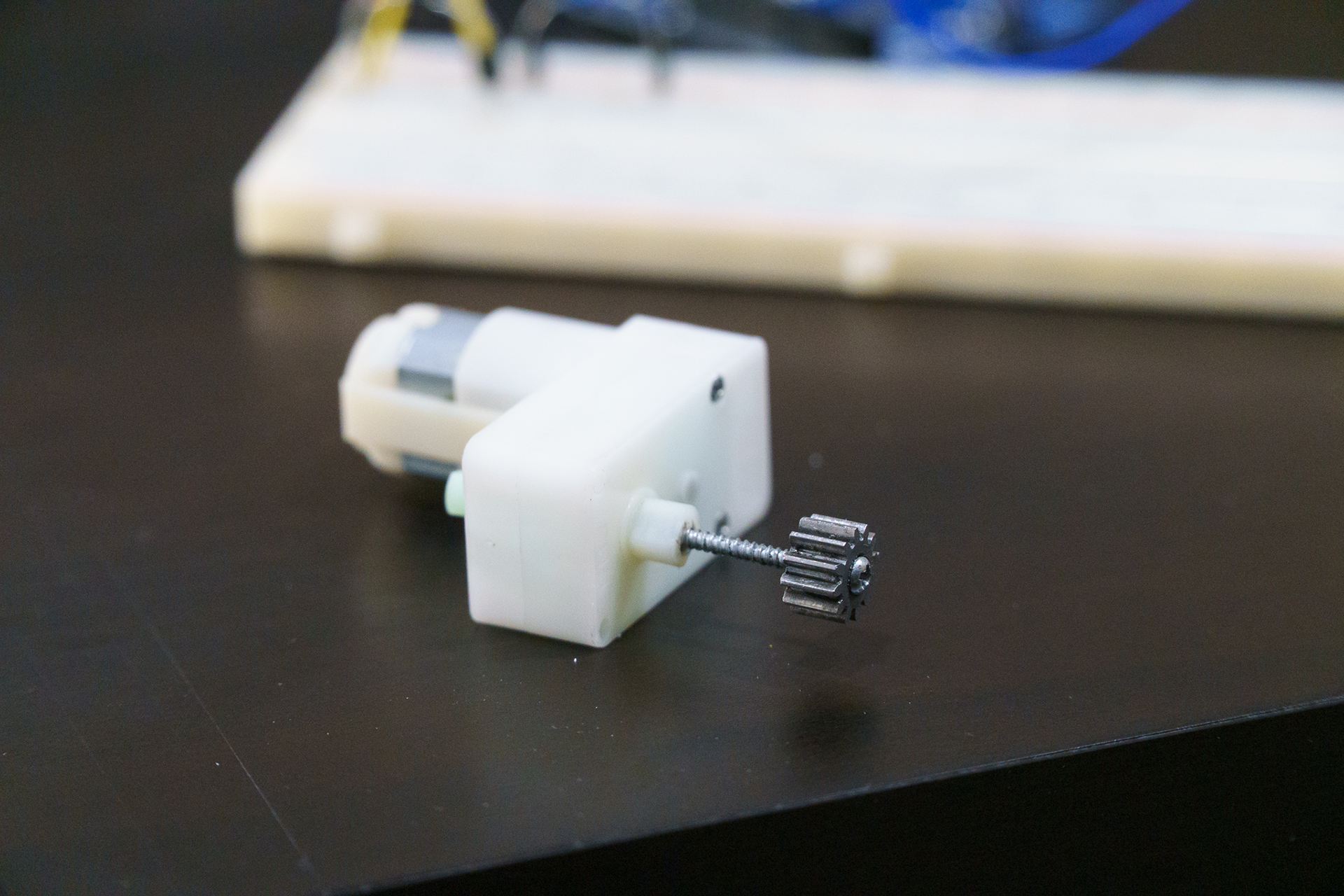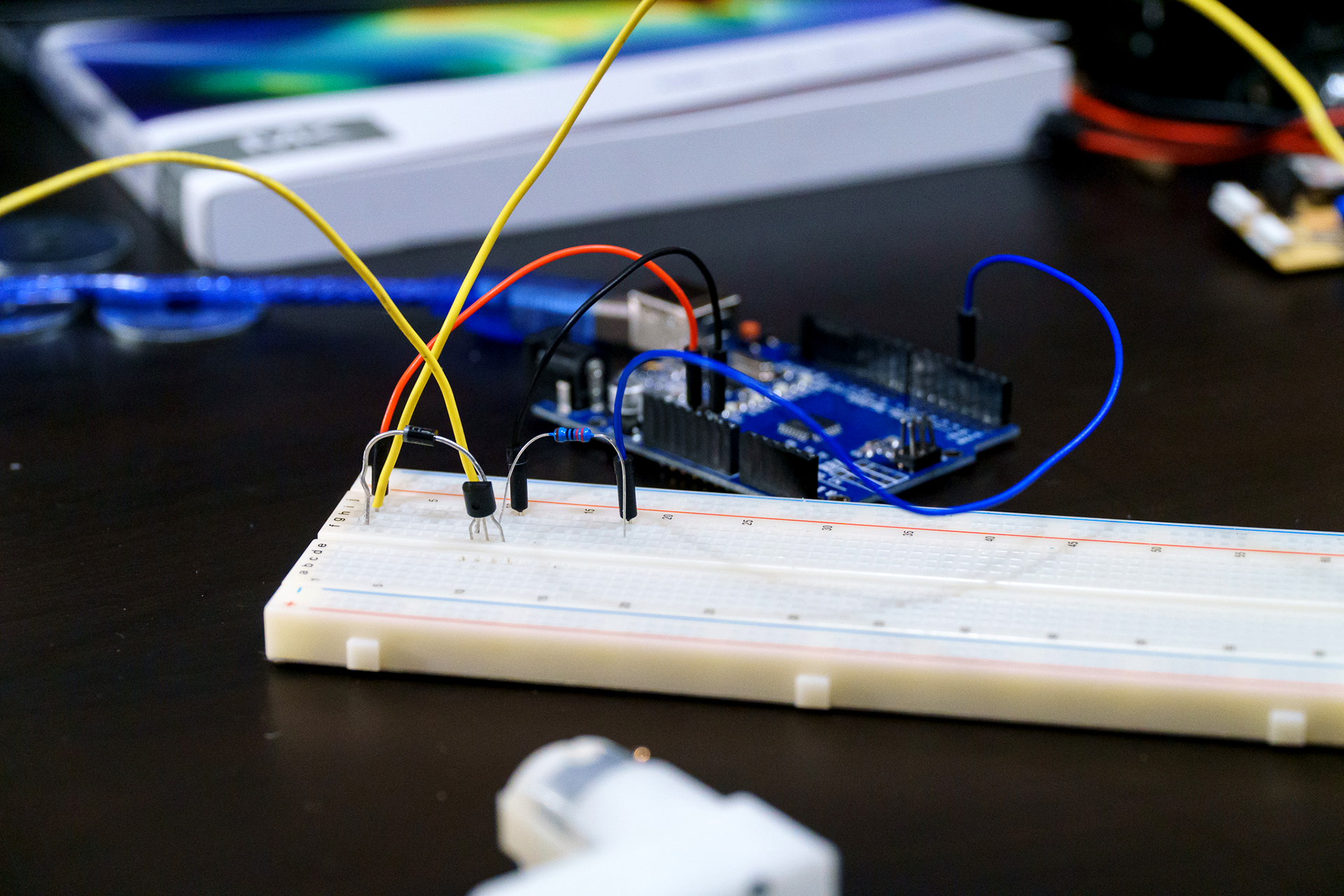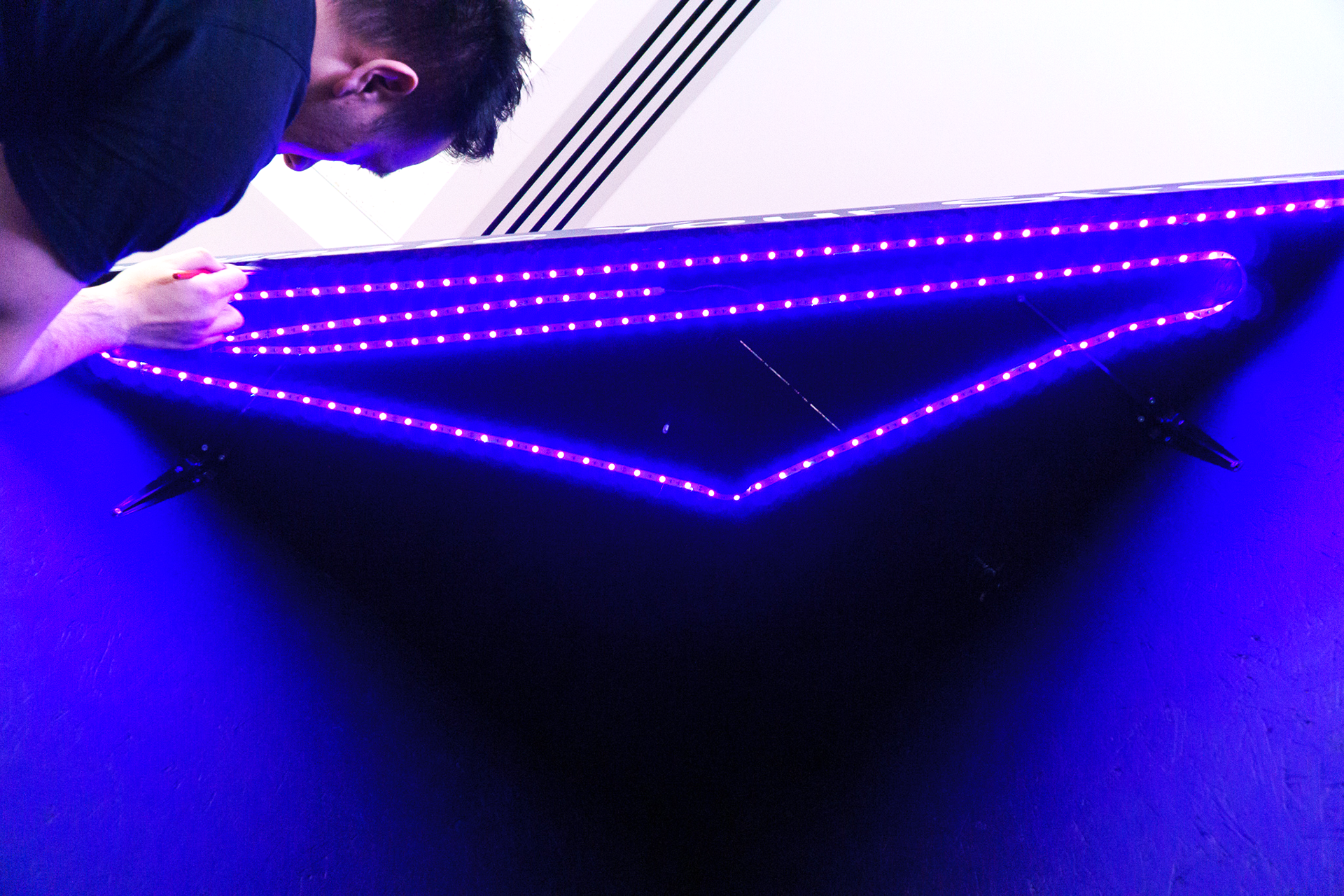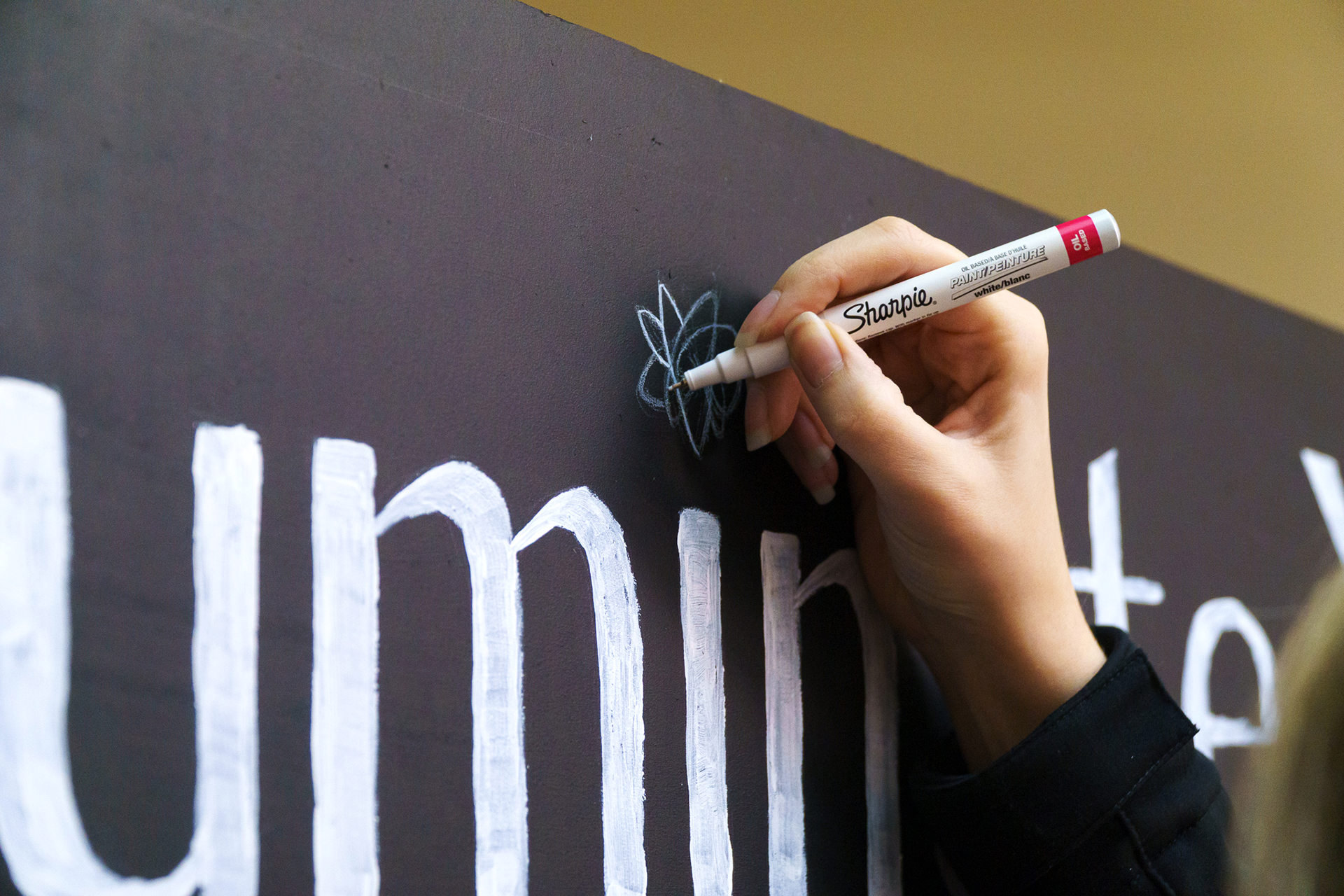 Exhibit Public Display & Use
What ultimately became our end product was an interactive piece of public art. A giant stress ball for the student populace to interact with, and unknowingly release some stress by means of being a participant. A giant spinning ball made of wire – representing stress, placed inside a dark corner – representing the feeling of being stuck and lost in loneliness. The ball was to be fitted with bright colored tags, and each tag was to be written on with invisible ink. Each tag was then to be submitted ballot-style into a Tag Box -or- if the participant desired, they could hang the tag on their own. This measure was taken to strengthen the anonymity of responses, which, in our minds, would be contribute to the genuine responses. 
Some participants utilized the display as intended, and as with any act of public contributed art, some responses were quite surprising. ~ Good and bad. The data will be collected at a later date, and responses will be categorized under columns of likeness.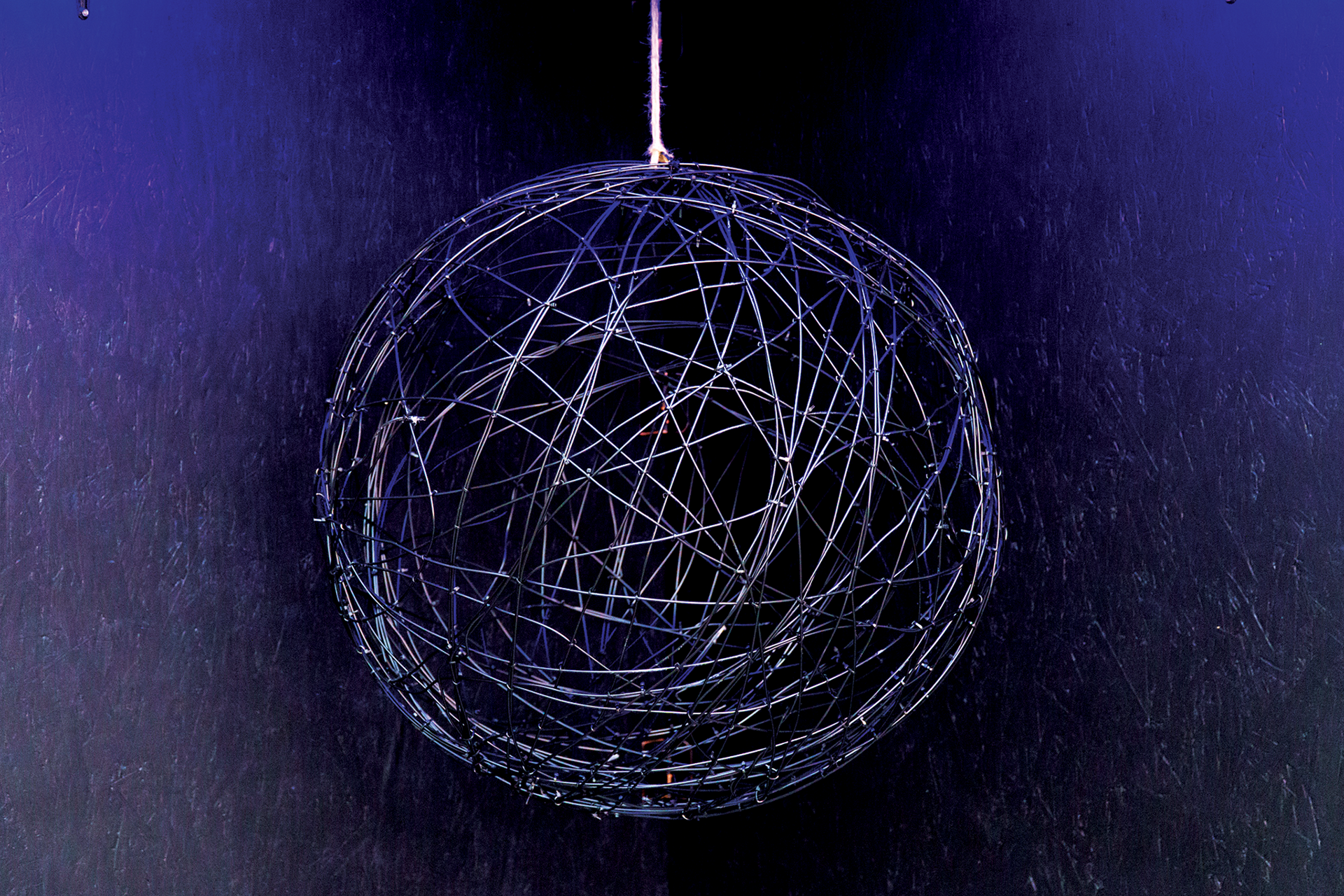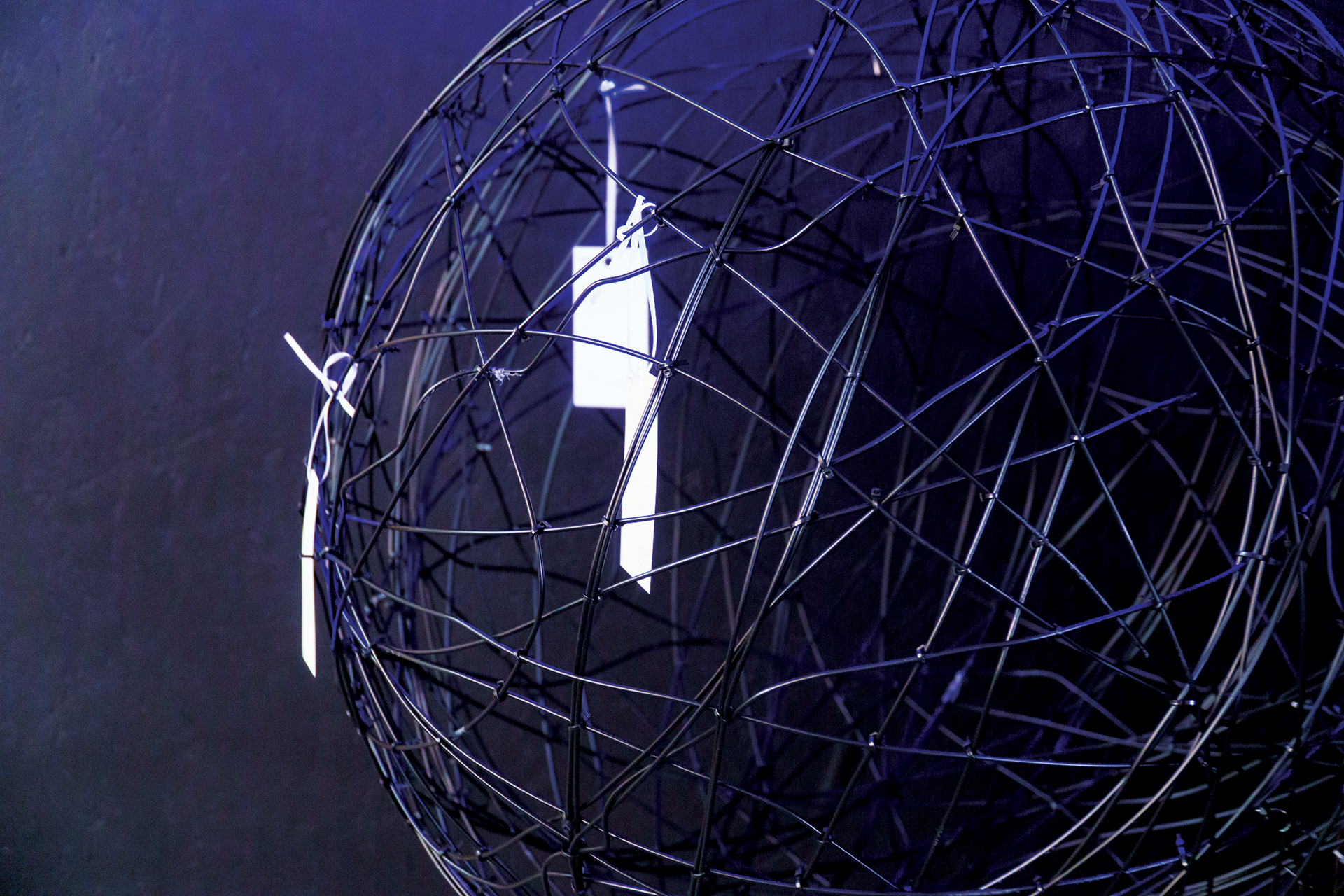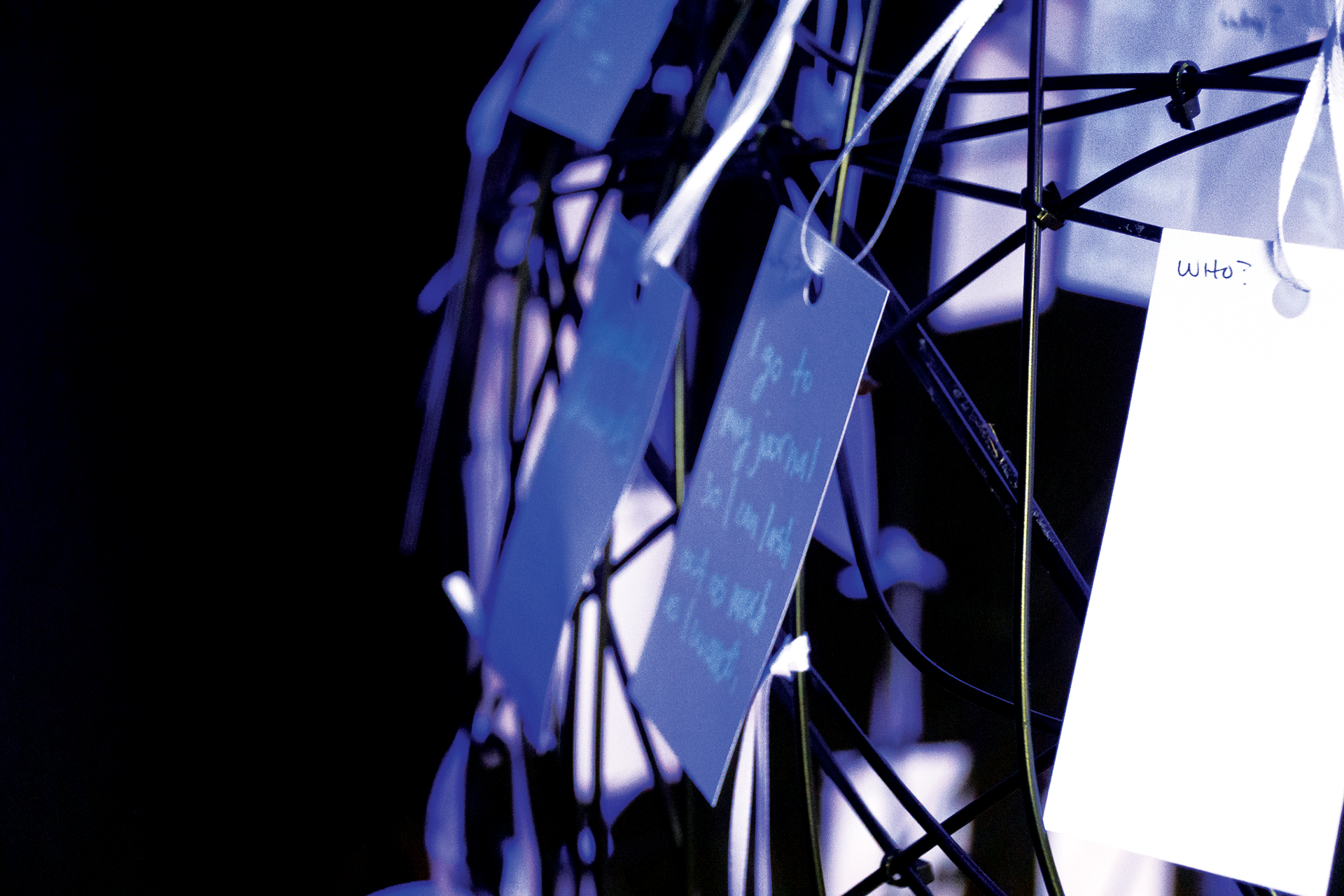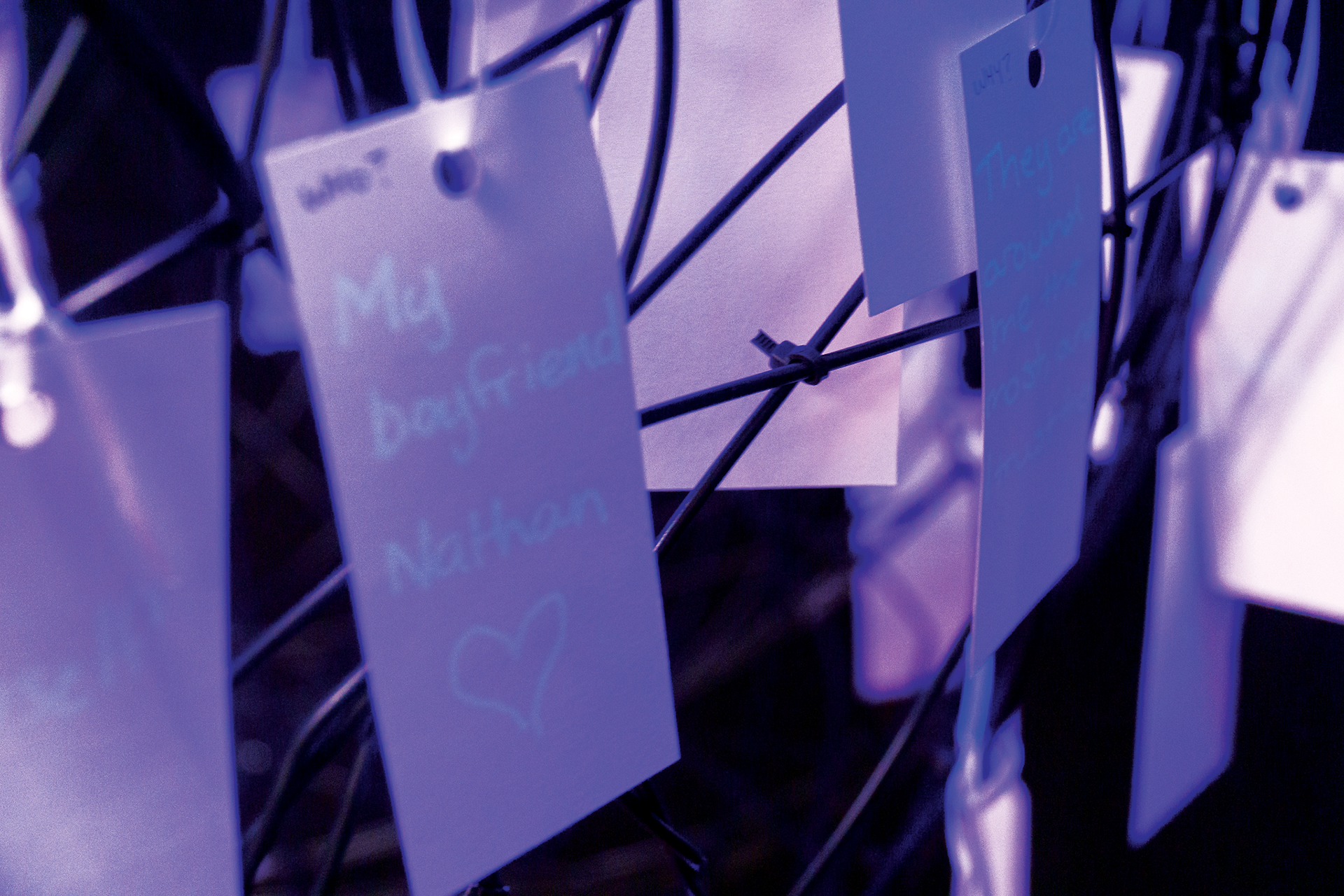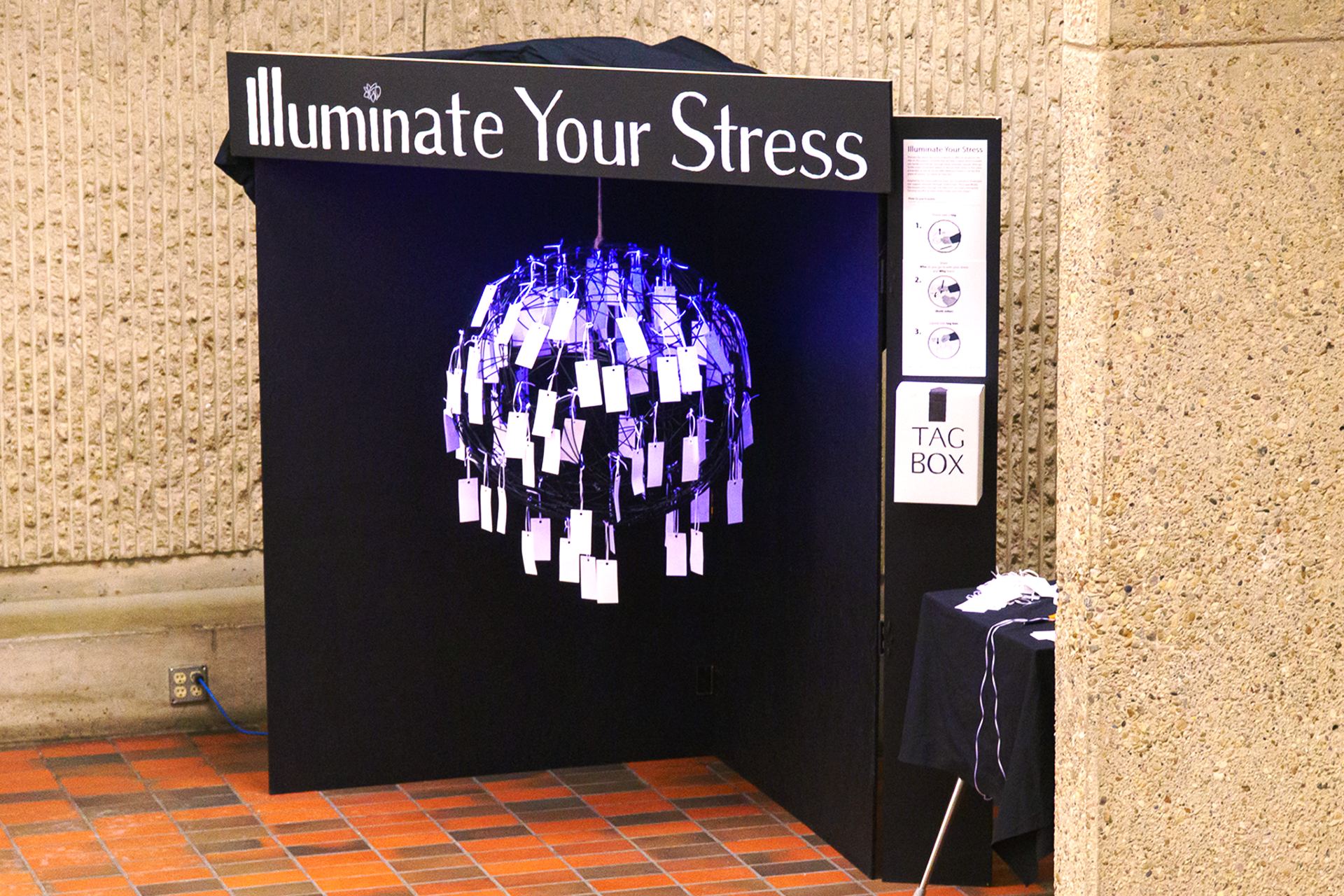 The final resting place for the exhibit was in the corner of the high traffic stairwell of Mount Royal University's Main Street. This area was selected because of the cornered nature of the exhibit, and seemed less likely to be accidentally knocked over, or damaged. Also, people could still stop by the location to participate with it without being in the way of busy students commuting to their next destination.


The response was quite positive!